Calendar
Apr
20
Thu
Colorado Tourism

@ Golden History Center
Apr 20 @ 6:00 pm – 8:00 pm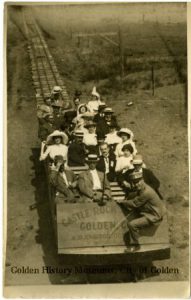 Colorado Tourism
Colorado is home to world-class attractions and tourist spots. People come from far and wide to see the majesty of the mountains and stunning forests.  Learn about treasures like Royal Gorge, Glenwood Hot Springs, and Pikes Peak Railway.
Why is Colorado tourism such a big deal for the economy and the residents? Answer this question and more. Join historian Ed Weising for a grand tour of all the tourist traps and hidden gems that have made Colorado the "it" destination.
Join us at Golden History Center
The program will take place at Golden History Center from 6 – 8 PM.