Golden Music Festival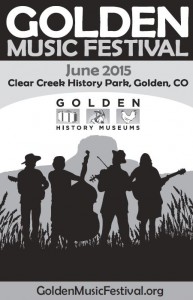 Celebrate summer at the Golden Music Festival on June 10-12, 2016. Bring a blanket and sit on the rustic hillside amphitheater in Golden's Clear Creek History Park for one of the region's top bluegrass festivals.
Like us on Facebook and watch the trailer (featuring Groundscore!) to see the lineup. Download the e-handbill. You can also download a low-resolution 2015 festival program. 

2015 Lineup
Friday 6 - 9:30 pm
Groundscore
Ragged Union
Long Road Home
Saturday 6 - 9:30 pm
Blue Canyon Boys
Chain Station
Adam Kinghorn Quartet
Sunday 11 am - 2:30 pm
(featuring the Westside Flyers at 10:20 am)
Dr. Harlan's Amazing Bluegrass Tonic
Monocle Band
Thunder and Rain
Tickets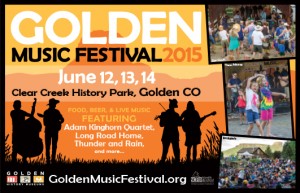 Tickets are non-refundable, and the festival will be held rain or shine. Read rules and FAQs.
Single-day advance tickets -- $15
Single-day gate tickets -- $20
Single-day member tickets -- $10
Three-day passes -- $30
Age 12 and under -- free
Getting to the Fest

Do you live somewhere other than Golden? Start the fun and adventure early by shuttling to the festival with other fans. RYDE's motorcoaches will drive you to Golden in style and take you safely back to your pick up location. Get a seat before they are gone! Day trips and 3-day tickets available!
See all of your options at RYDEthere.com.
Vendor, Sponsor, and Advertiser Information
---
Golden Music Festival is proud to partner with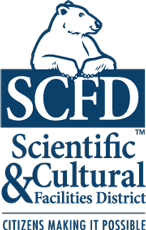 ---
---
Reviews of Golden Music Festival
"We had a great time at the ... festival this weekend! The bands were amazing and everyone had fun dancing along to the music. This has become an annual event for our friends and kids. Thank you for another great event!"
-- Mindy Z., Superior, CO
"The Golden Music Festival is one of those rare events that has it all - great music from different groups, park-style setting and tasty food to enjoy. We watched our neighbor dance with his kids to the spirited music and we sat next to a couple new to town who said they, too, couldn't wait to be part of it again!"
-- Andi P., Golden, CO
---