Discovery Awaits at the Renovated Golden History Museum
GOLDEN, Colo., June 8, 2018 — In celebration of its 80th anniversary, Golden History Museum has undergone a complete transformation of its galleries and public spaces. After being closed for a six-month renovation, the museum is set to reopen to visitors on Saturday, June 23.
The revamp is the culmination of a three-year, $350,000 campaign named Discovery Awaits. "When we first began this project, we started by gathering feedback from stakeholders about what was most important to them," explained GHM Director Nathan Richie.  "We heard that people wanted three key things: to see a fuller view of Golden's history and people, to have greater access to the museum's collection and historic resources, and to get a glimpse of the behind-the-scenes work of preservation and research. We developed a new museum concept that brought the back-of-the-house work to the front, and sparked a sense of wonder and discovery for our visitors. We want to invite guests to drop in anytime and always find something new to discover."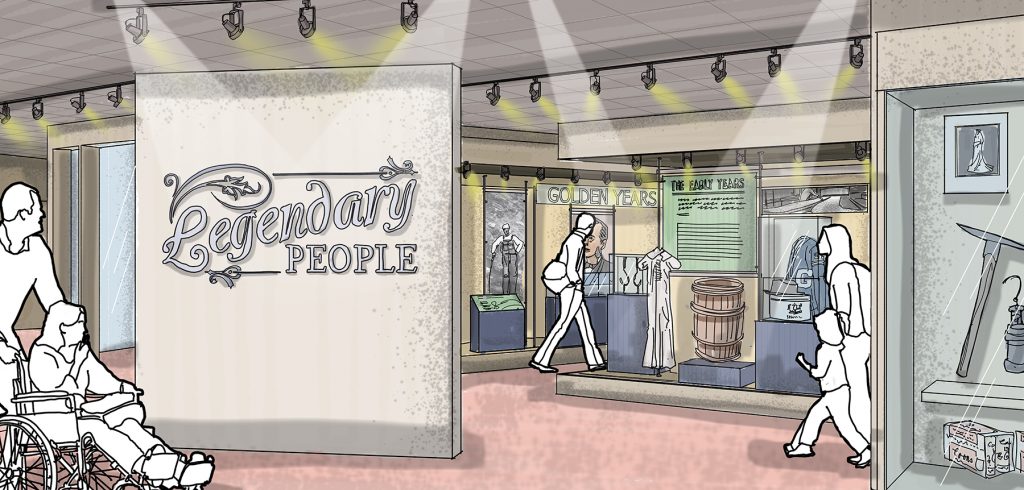 Museum staff worked with Boulder-based design firm Studio Tectonic to develop a plan to turn the 50-year-old former library space into a cohesive, multifaceted experience for visitors.
Deciding what stories to tell and which objects to present is a challenge answered by GHM Curator Mark Dodge. "Golden has and continues to be a magnet for interesting individuals who've made contributions to Colorado and globally," said Dodge. "In GHM's new biographies exhibit, Legendary People, we decided to begin by highlighting the accomplishments of Golden's women." The fresh exhibit showcases stories of entrepreneurs like Margaret Isley, founder of Natural Grocers, to adventurers like the "Mother of the Colorado Trail" Gudy Gaskill, to US Women's Soccer Olympian, Lindsey Horan.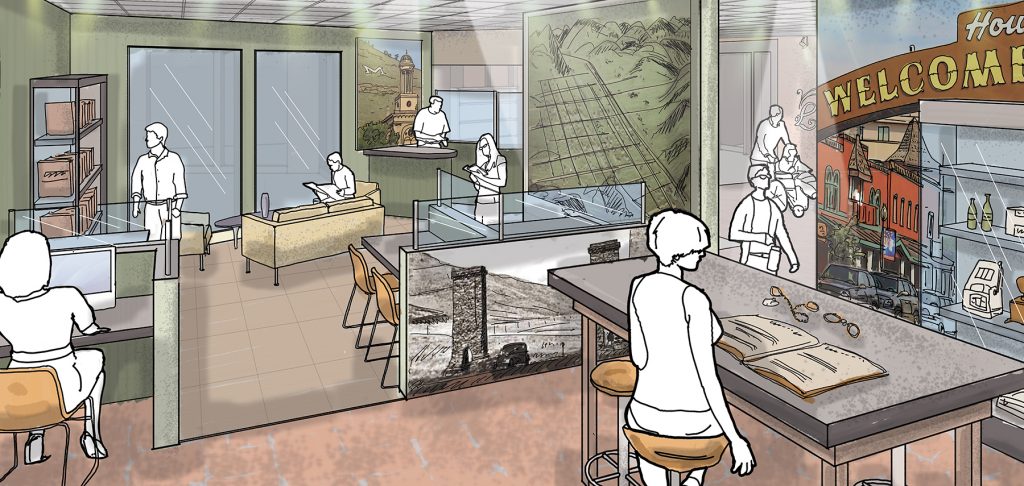 In addition to the Legendary People exhibit, other new additions to the museum include:
History Lab where visitors can discover GHM's premier photography, object and newspaper collections up close. Visitors can interact with staff and volunteers researching and cataloguing new artifacts.
The Salon, a flexible programming area featuring an exciting display of objects from Golden's Wild West era and a theater to show GHM's film collection.
Touch Gallery displays a hands-on celebration of the city's clay mining and industrial brickmaking heritage specifically geared to families with young children.
Epic Events is a timeline of Golden's formative events that have shaped the community, whether for better or worse.
Additionally, a new temporary exhibit titled Two Views of Magic Mountain will highlight contrasting epochs at this unique site. At least 6,000 years ago, ancient Native Americans inhabited semi-permanent villages in the area. Excavated most recently by the Denver Museum of Nature and Science, objects from the Magic Mountain site will be on view for the first time ever at GHM. Fast forward several millennia: the same site held the first theme park built outside of California. The short-lived Magic Mountain Amusement Park featured thematic rides and experiences designed by former Disney artists. Original conceptual drawings, blueprints, and maps of Magic Mountain are on display.
Golden History Museum is celebrating its reopening with a full-day, free open house on Saturday, June 23, from 10 am – 4:30 pm. To add to the festivities, the Golden-based equestrian club, The Westernaires, will be at the museum from 10 am to noon with cavalry, trick roping, ponies, and more.
The Golden History Museum & Park is located at 923 10th St. in downtown Golden. The Museum is open daily from 10 am – 4:30 pm and is closed Tuesdays. For more information about the museum and programs call 303-278-3557.
###