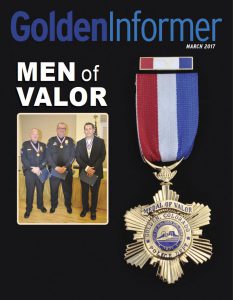 The Astor House's storied history begins a new chapter with the completion of construction to improve its foundation and shore up its supports. City staff and contractors discovered new history disclosed during the process and are looking forward to a productive future for this fabulous structure.
After closing the doors in October 2015, an exhaustive asbestos mitigation project exposed the bones of the building's interior, revealing 150 years' worth of astonishing building practices. Evidence of a nineteenth century roof fire could be seen in the studs and rafters, and randomly sistered joists and wall studs that didn't reach the floor were common. True 2" x 4" studs of rough-sawn lumber (as opposed to modern 1.5" x 3.5" boards) fastened with square nails were found throughout.
Late in the summer, shoring was added in the basement, first and second floors to prepare for new steel structural elements to support the floors and even up the settling that had occurred in the building. Custom joist hangers connected historic joists to new steel beams. New concrete foundations replaced the rock and brick rubble that had supported the building for so long.  When the shoring was removed, a spacious, safe structure was left behind, with fewer slanting floors and more space for heating systems in the dual basements.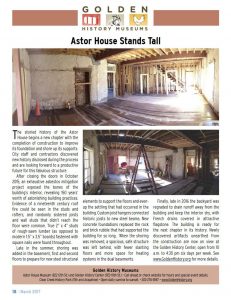 Finally, late in 2016 the backyard was regraded to drain runoff away from the building and keep the interior dry, with French drains covered in attractive flagstone. The building is ready for the next chapter in its history. Newly discovered artifacts unearthed from the construction are now on view at the Golden History Center, open from 10 am to 4:30 pm six days per week.
Informer
This article originally appeared in the March 2017 Golden Informer.