The following article originally appeared in the September 2015 issue of The Golden Informer.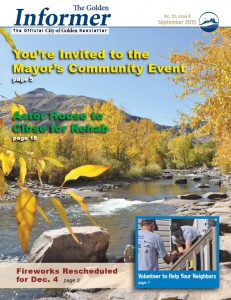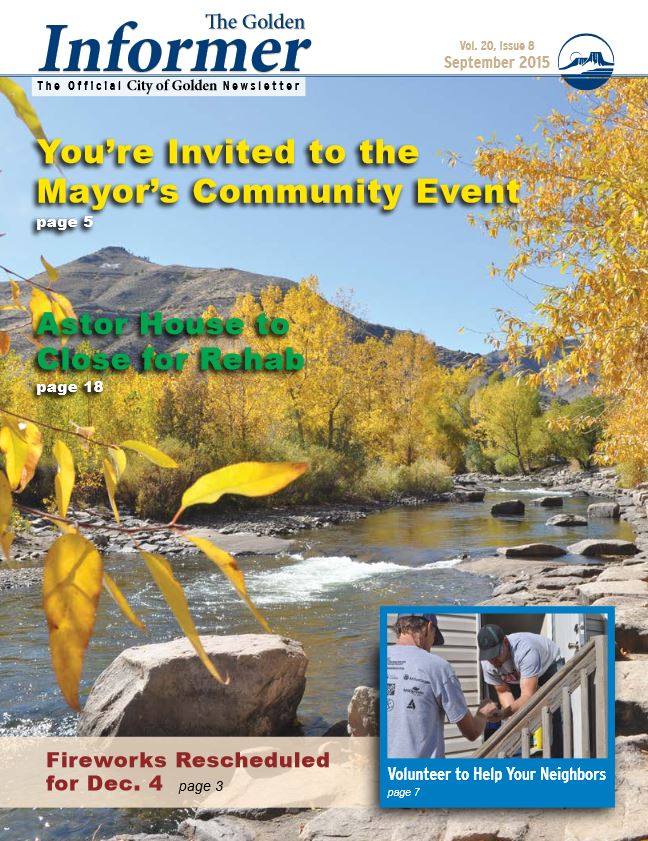 When entrepreneur Seth Lake purchased property at 12th and Arapahoe St. in 1867, the lot was occupied by a wooden hotel and outbuildings. Golden by that time already had a number of lodgings, but nothing of substance or significance. Seeking to set his establishment a cut above the others, Lake tore down the wooden hotel and replaced it with a new edifice built of locally quarried, hand-hewn stone. To indicate to potential guests the refinement of his accommodations, he appropriated for his own establishment the name Astor House from the famed New York hotel.
While the luxuriousness of the frontier establishment is debatable, the longevity of the nearly century-and-a-half old building is not. And, like all that ages, time and the elements take a toll. In 2014, Golden History Museums was awarded a prestigious $200,000 grant from the Colorado State Historical Fund to undertake a much needed preservation project. Golden City Council voted the same year to match the grant and made the restoration possible. This September, the Astor House Museum will close to the public to begin preparation and construction.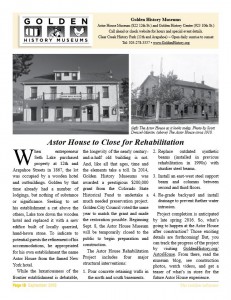 The Astor House Rehabilitation Project includes four major structural interventions:
Pour concrete retaining walls in the north and south basements.
Replace outdated synthetic beams (installed in previous rehabilitation in 1990s) with sturdier steel beams.
Install an east-west steel support beam and columns between second and third floors.
Re-grade backyard and install drainage to prevent further water intrusion.
Project completion is anticipated by late spring 2015. So, what's going to happen at the Astor House after construction? Those exciting details are forthcoming! But, you can track the progress of the project by visiting GoldenHistory.org/AstorHouse. From there, read the museum blog, see construction photos, watch videos, and get a teaser of what's in store for the future Astor House experience.