Come to Golden History Museum today and experience the augmented reality art walking tour.
This update is from artist Christina Lo'ren Morrison.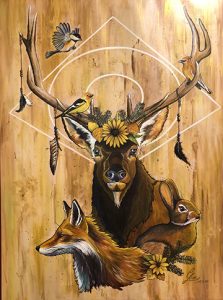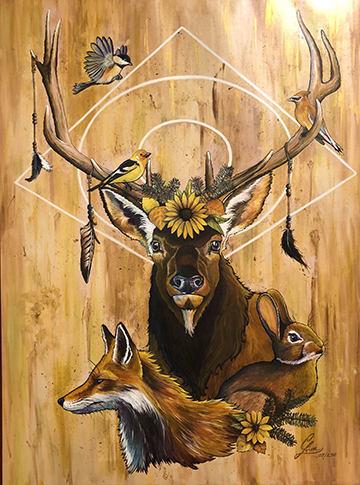 We're excited to share that the augmented reality app looks amazing, and we have reached the point of publishing.  This means that the android version of the app should go live officially this week. We are thrilled to have each of your businesses on the augmented reality walking tour.  Each of the paintings in or on your establishment now has an augmented reality animation attached to it. 
The app itself is simple for users: using the QR code that is listed on the signs under each painting*, they can download the free app and watch the animation. The app will also encourage them to continue on the augmented reality walking tour to visit each business or entity that is included on the app (The Golden Library, the Golden History Museum, the mural on the NELI building, Bob's Atomic Burgers, Windy Saddle, Golden Game Guild (interior mural and paintings), the Foss Building walk through, Miners Saloon).  Version 2 will include Colorado 49 Cidery and Starbucks.  We encourage you to check out the walking tour yourselves to see each painting/mural on the tour.  I'll continue to keep you all updated as we go.  In the meantime, this is an official welcome to the Augmented Reality Walking Tour, version 1. 
We hope this will be a fun and engaging new thing to do for Golden and our visitors.
If you haven't seen it already, here's a short video sharing a bit more about this walking tour.