Innovation ˌinəˈvāSH(ə)n/    noun   – a new method, idea, or product
The Made in Golden exhibit at Golden History Center highlights Golden's strong innovation tradition.
 One example is the company called Boppy which began in Golden in 1989. Its products are known for helping mothers and babies with their specially designed pillows.  Visit boppy.com for details.
Here are some examples of visitors' inventions from our interactive Innovation Lab that are inspired by the Boppy Company's innovative design.
Nannybot – 'Helps with anything the parent needs' Includes: Maid, Feeding and changing the baby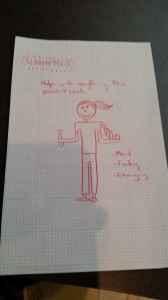 Diaper Changing Machine by Mandie – Includes: compostable fresh diapers, air fresheners, self cleaner to keep the area clean, compost tube that puts dirty diapers right in compost and claw-like finger grabbers to hold baby.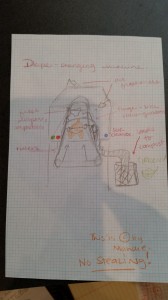 Super Cleaner by Delanie – A super cleaning machine that helps clean the house so the parents don't have to and they can spend that time with their baby.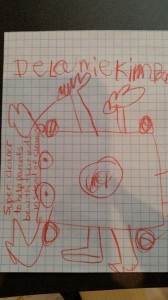 And for the Moms…
The Mommy Martini Funnel: Made of ABS plastic, is dishwasher safe and can be used for other drinks too.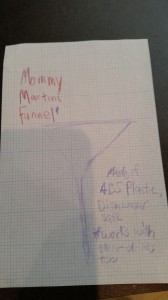 Come stop by the Golden History Center to try your hand at inventing something new!
This blog post contributed by Christina Vandaloski, Programming/Visitor Services staff member at Golden History Museums.