Calendar
Jul
22
Thu
2021
Buffalo Bill: How his Tumultuous Past turned into Box-office Gold

@ GHM & your place
Jul 22 @ 6:00 pm – 7:30 pm
Buffalo Bill: How his Tumultuous Past turned into Box-office Gold
This is a hybrid virtual/in-person event.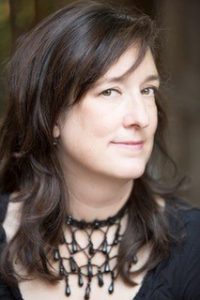 Buffalo Bill has gone down in history as one of the greatest showmen who ever lived. However, before Bill Cody was famous (and even afterwards), he had a few of his own demons to put to rest. Led by returning presenter and historian, Randi Samuelson-Brown, this talk will focus on Buffalo Bill's earlier years as the west opened, his enduring support of social justice and his later years when a rather tumultuous past turned into box-office gold, despite a rather precarious business sense. He can probably thank his wife for that last part.
Randi Samuelson-Brown is a native of Colorado, originally from Golden. Her ancestors came to the state in the 1880s/1890s, a fact she is proud of. She is the author of The Beaten Territory, an award-nominated historical fiction set in a vice-riddled Denver and Leadville during the 1890s. She lives in Denver, CO.
---
Pricing
Free for members; $10 plus online registration fee for non-members
Membership
Membership pays for itself with just a few programs for your family. Join us.
More Golden history
Check out the Golden History Museum & Park blog for the latest behind the scenes videos and stories, personal memoirs, and history tidbits about Golden.