Calendar
Jul
15
Sat
Ranching Women of Colorado

@ Golden History Museum
Jul 15 @ 1:30 pm – 3:30 pm
Ranching Women of Colorado
Register on eventbrite or purchase tickets in-person at the museum.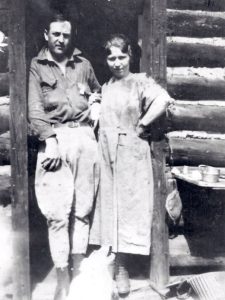 The 19th century west opened opportunities for women, including entering the male-dominated ranching industry. Join author Linda Womack as she tells the stories of women ranchers in Colorado. These women not only survived, but thrived, in a role outside the conventional norm.
About Linda Wommack
A Colorado native, Linda Wommack is a Colorado historian and historical consultant. An award-winning writer, she has written eighteen books on Colorado history, including Murder in the Mile High City, Colorado's Landmark Hotels, From the Grave; : A Roadside Guide to Colorado's Pioneer Cemeteries, Our Ladies of the Tenderloin: Colorado's Legends in Lace, Colorado History for Kids; Colorado's Historic Mansions and Castles, Colorado's Historic Schools, Ann Bassett; Colorado's Cattle Queen, Haunted History of Cripple Creek and Teller County, Growing Up with the Wild Bunch, Ranching Women of Colorado, Cripple Creek, Bob Womack and the Greatest Gold Camp on Earth, and From Sand Creek to Summit Springs; Colorado's Indian Wars. She has also contributed to two anthologies concerning Western Americana. She is the proud recipient of three Will Rogers Medallion awards for her work.
Linda has been a contributing editor for True West Magazine since 1995 and has been a staff writer for Wild West magazine, contributing a monthly article since 2004. She has written for the Tombstone Epitaph, the nation's oldest continuously published newspaper, since 1993. Linda also writes for several publications throughout her state. She was earned two Six-Shooter awards for her magazine articles.
Linda's research has been used in several documentary accounts for the national Wild West History Association, historical treatises of the Sand Creek Massacre, and as critical historic aspects for the Lawman & Outlaw Museum as well as the Heritage Center, both in Cripple Creek, Colorado.
Linda feeds her passion for history with activities in many local, state, and national preservation projects, participating in historical venues and speaking engagements, hosting tours, and is involved in historical tours across the state.
She is a member of both the state and national Cemetery Preservation Associations, the Gilpin County Historical Society, the national Wild West History Association, and is an honorary lifetime member of the Pikes Peak Heritage Society. As a member of Women Writing the West, Linda has organized quarterly meetings for Colorado members of WWW for the past ten years, served on the 2014 and 2020 WWW conference steering committees, and recently concluded her term as a board member. Linda is the chair for the Women Writing the West DOWNING Journalism Award, an award category she created for the organization in 2017.
Linda Has received numerous awards for her writing including a three-time recipient of the Will Rogers Medallion Award – Best Biography, Ann Bassett and Growing Up With the Wild Bunch, and Best Non-fiction for Ranching Women of Colorado. She has received the Six-Shooter Award twice for her magazine articles, Confidentially Told in Brown's Park and In the Shadow of Tom Horn.
---
Pricing
Free for museum members, $10 non-members
Membership
Membership pays for itself with just a few programs for your family. Join us.
More Golden history
Check out the Golden History Museum & Park blog for the latest behind the scenes videos and stories, personal memoirs, and history tidbits about Golden.
Aug
24
Thu
Golden High School 150th Anniversary Exhibit Opening
Aug 24 @ 6:00 pm – 8:00 pm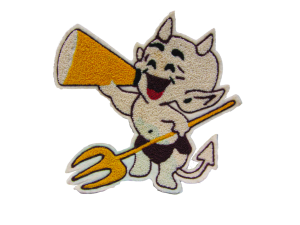 Reminisce about your high school years by joining us for this fun exhibit opening! Hands-on activities will include viewing GHS yearbooks (both paper and electronic) and making your own themed photo with our unique props. Finally, see items from the collection which highlight alumni, clubs, and fashions, including rare relief maps which once hung on the school walls in Golden.
Event features:
make your own graduation cap
make a corsage with crepe paper flowers
make a memory at the unique selfie station
leaf through old yearbooks
chat with the curator about the new exhibit
listen to live music by Alibi
purchase delicious eats from the "Truck Eddy BBQ & Milkshakes" food truck
relax at the cash bar provided by Coda Brewing