Calendar
Apr
19
Wed
Homesteading the West – The Tale of Lavinia Morgan Anderson

@ Golden History Museum
Apr 19 @ 6:00 pm – 7:30 pm
Homesteading the West – The Tale of Lavinia Morgan Anderson
Register on eventbrite or purchase tickets in-person at the museum.
Lavinia Morgan Anderson is a composite character of a pioneer woman living on a ranch in Colorado in the late 1880s as she remembers how she emigrated west in a covered wagon in the 1860s as a child and grew up in Kansas before settling in Colorado with her husband after staking a claim under the Homestead Act. While Lavinia did not actually exist, her life did exist as well as that of thousands of other women who made similar journeys. This story is drawn from snippets of many diaries the women kept telling of their challenges, privations, fears and triumphs. They record the woman's side of pioneer life. Come and learn about these adventures and more through this thrilling living history program.
About Linda Batlin
Linda Batlin is a storyteller and author from Boulder, Colorado, where she has lived for over half of her life. She enjoys sharing her love of the mountains and of Colorado with audiences. She tells stories filled with wisdom and mirth for all ages in schools, libraries, festivals, museums, senior centers, campfires and other events. Her entertaining and educational living history presentations of important women characters from Colorado history such as Isabella Bird bring them to life and are often requested. Her repertoire is also filled with multicultural folktales from around the world such as nature stories, Asian stories, animal stories, ghost stories, Jewish folktales, puppets, etc. She is a member of the National Storytelling Network.
Batlin's recent performance of Isabella Bird's 1873 travels is available for viewing on the Members Only portion of the website.
---
Pricing
Free for museum members, $10 non-members
Membership
Membership pays for itself with just a few programs for your family. Join us.
More Golden history
Check out the Golden History Museum & Park blog for the latest behind the scenes videos and stories, personal memoirs, and history tidbits about Golden.
Aug
24
Thu
Golden High School 150th Anniversary Exhibit Opening
Aug 24 @ 6:00 pm – 8:00 pm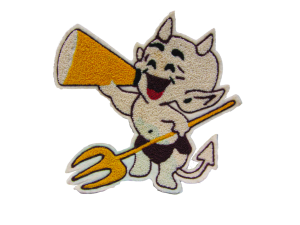 Reminisce about your high school years by joining us for this fun exhibit opening! Hands-on activities will include viewing GHS yearbooks (both paper and electronic) and making your own themed photo with our unique props. Finally, see items from the collection which highlight alumni, clubs, and fashions, including rare relief maps which once hung on the school walls in Golden.
Event features:
make your own graduation cap
make a corsage with crepe paper flowers
make a memory at the unique selfie station
leaf through old yearbooks
chat with the curator about the new exhibit
listen to live music by Alibi
purchase delicious eats from the "Truck Eddy BBQ & Milkshakes" food truck
relax at the cash bar provided by Coda Brewing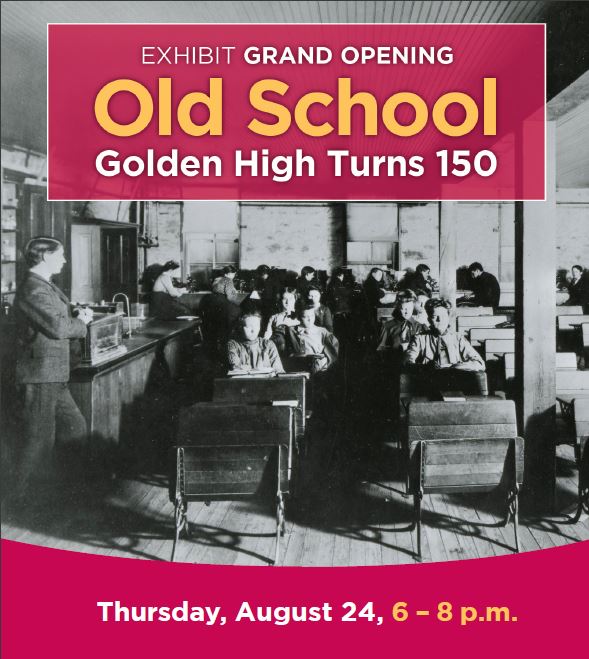 Sep
14
Thu
Legendary Ladies (Costumed Interpretation)

@ Golden History Museum
Sep 14 @ 6:00 pm – 7:30 pm
Legendary Ladies (Costumed Interpretation)
Learn about extraordinary women who have made significant contributions to the history of the West.  Hear how each made their own choices and worked through difficult times – empowering themselves and future generations to achieve and lead.
By providing several vignettes during a single performance, audiences learn about a variety of extraordinary ladies and are often inspired to read more about the characters. Featured ladies at this performance are Bertha Spears, Mabel Dodge Luhan, Virginia Reed, Mary Chase, and Lola Montez.  
Featured Ladies
Bertha Spears
1908 – ?, a Harvey Girl
A chance encounter changed the life of farm girl, Bertha Spears. She seized the opportunity and adventure to work at a job that more than 100,000 women would also choose, becoming part of the largest migration of working women in US history. As a Harvey Girl, she waitressed along the Atchison Topeka & Santa Fe Railroad in Pueblo, CO. Enchanting! 1930s Costume.
Mabel Dodge Luhan
1879 – 1962, Philanthropist/Bohemian Rebel
She was called a Bohemian rebel with too much money and too many husbands, but Mabel Dodge Luhan used her connections to make Taos, New Mexico, a world-famous art colony and was an advocate for the Taos Pueblo Indians. Her Taos home has been designated a National Historic Landmark. Artfully told. 1920s Costume
Virginia Reed
1834 – 1921, Child Pioneer
When Virginia Reed was 12 years old, she and her family left Illinois in covered wagons headed across the plains and mountains on her family's quest to reach California. As an old woman, Virginia tells a thrilling and informative story of her travels from carefree days to dire circumstances and finally triumph on this cross country trek. Riveting. Edwardian Costume.
Mary Chase
1906 – 1981, Playwright
Journalist, playwright and children's novelist from Denver, Colorado, Mary Chase received the Pulitzer Prize for Drama for her work, "Harvey" in 1945. A prolific playwright, her characters come to life on stage. Inductee in the Colorado Performing Arts Hall of Fame, the Colorado Women's Hall of Fame and Denver Press Club Hall of Fame. 1950s Costume.
Lola Montez
1818 – 1862, Dancer & Actress
Flamboyant dancer and actress, Lola Montez enjoyed worldwide fame while critics alternately praised and railed against her. Wildly adored by the American public, she reached her height of popularity in California during the gold rush years. Lively and entertaining. Inductee in Theater Hall of Fame. Victorian Costume.       
---
Time and Location
Golden History Museum
6:00 p.m. – 7:30 p.m.
Pricing
$5 for museum members, $12 non-members
Membership
Membership pays for itself with just a few programs for your family. Join us.
More Golden history
Check out the Golden History Museum & Park blog for the latest behind the scenes videos and stories, personal memoirs, and history tidbits about Golden.