Calendar
Dec
10
Mon
2018
Vietnam War

@ Golden History Museum
Dec 10 @ 10:00 am – 11:30 am
Vietnam War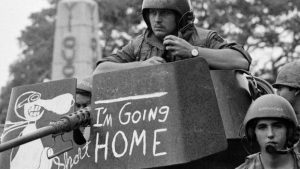 The Vietnam War was one of the most divisive conflicts in U.S. history. On the 50-year anniversary of the 1968 protests, this lecture explores the origins of the anti-war movement, its impact on foreign policy and its place in American memory. Presented by University of Colorado – Denver Professor Dr. Greg Whitesides.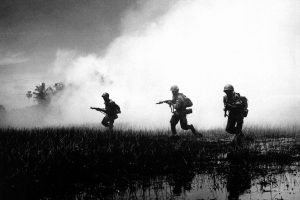 Dr. Greg Whitesides' primary interests are the history of science, U.S. foreign policy and 20th century global history. His PhD studies emphasized the history of science, which involved archival research at the Human Genome Project, the National Institutes of Health and the National Archives (among others), and the eventual publication on the regulation of genetics and biomedicine.
After graduation, Dr. Whitesides worked for the University of Maryland and the Department of Defense in Japan and S. Korea before being hired by the University of Colorado in 2004. Since then, he has taught over 20 different classes in the CU system.


Location and Pricing
10:00 a.m. – 11:30 a.m.
$0 members; $10 non-members
Membership
Membership pays for itself with just a few programs for your family. Join us.
Facility Rental
Learn how a Golden Museum Rental offers unique experiences that range from rustic to ritzy.