Calendar
Jul
9
Thu
2020
Golden Civic Foundation Celebrates 50 Years

@ Your place
Jul 9 @ 11:00 am – 11:30 am
Golden Civic Foundation Celebrates 50 Years
You will receive an emailed link prior to the event starting at 11 a.m.
This is a prerecorded program.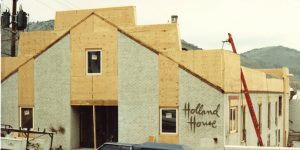 Join Curator Mark Dodge as he uncovers some Epic Events that happen every day. This year marks a major milestone for the Golden Civic Foundation, which was founded in 1970 and this year celebrates 50 years. He'll speak with the Foundation's Executive Director and several long-time board members to relive memorable accomplishments from the past. Over the years, the foundation awarded more than $6.3 million worth of grants to local charitable organizations, public schools, government, museums and cultural centers to help Golden thrive. Highlights include involvement in the development of nearly every park in Golden, Golden's public art collection, and major civic redevelopment projects including the Table Mountain Inn and Golden Hotel, the American Mountaineering Center, and Clear Creek Commons senior housing. Today, during the COVID-19 pandemic, they're stepping up to support Golden in new ways with special relief efforts to help keep our community strong.
---
Pricing
Free for members; $10 plus online registration fee for non-members
Membership
Membership pays for itself with just a few programs for your family. Join us.
Facility Rental
Learn how a Golden Museum Rental offers unique experiences that range from rustic to ritzy.