Calendar
Oct
6
Tue
2020
Bootleggers, Moonshiners and Speakeasies of the Prohibition Era in Jefferson County

@ YouTube
Oct 6 @ 7:00 pm – 8:00 pm
PARTNER PROGRAM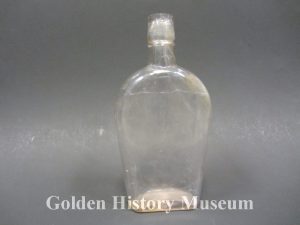 Jefferson County was such an active center for moonshining, bootlegging, speakeasies, and roadhouses that the Rocky Mountain News stated that no one from Jeffco should be allowed into Denver! This program explores the reasons behind Prohibition (1920-1933), how the liquor laws were violated in Jeffco, who was responsible for enforcing them, and how Prohibition was finally rejected.
It is narrated by JCHC member John Steinle, author, historian, and former History Education Supervisor for Jeffco Open Space.
You can access the program via You Tube.
The Jefferson County Historical Commission (JCHC) is pleased to present its 17th Annual
Historical Preservation Symposium. Due to the pandemic, these free educational programs will be
presented virtually (online) on three separate Tuesday evenings in October.
Founded in 1976, the JCHC serves to promote and foster historic preservation in Jeffco; educate
others about the people, places and events that have shaped Jeffco; and honor those who
value and steward Jeffco's rich heritage. For fascinating information about Jeffco's history, read
our award-winning annual magazine, Historically Jeffco.
More Golden history
Check out the Golden History Museum & Park blog for the latest behind the scenes videos and stories, personal memoirs, and history tidbits about Golden.