Calendar
Jan
18
Thu
Native American Uses of Plants of the Rocky Mountain Region

@ Golden History Museum
Jan 18 @ 6:00 pm – 7:30 pm
Native American Uses of Plants of the Rocky Mountain Region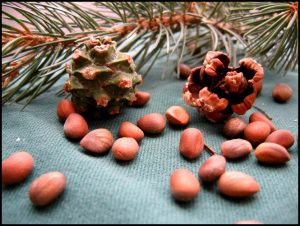 With a little bit of knowledge and a good digging stick a resourceful person can find plenty to eat among the wild plants of Colorado. This virtual cornucopia of seeds, berries, and roots provided a year-around supply of nutrients and calories to sustain the native populations for thousands of years. Some of these plants, such as wild plums and pinion nuts, require only a slight stretch of the modern imagination to be considered for tonight's dinner. Others, such as the slime covered cattail root, stinking gourds, nauseous rabbit brush, and the aptly named pincushion cactus, take a bit more thought.
Thankfully, the collection and preparation of these plants is often described in ethnographic accounts from the late 1800s and early 1900s. These accounts provide great reading and valuable analogies for the interpretation of plant remains from archaeological contexts.
This 45-minute PowerPoint presentation will cover the excavation and extraction of botanical remains from archaeological sites, the interpretation of the remains, and a review of some of the plants and their uses. Many of the plants discussed are common in the yards and wilderness areas of Colorado, either as our treasured flowers or as one of those pesky weeds.
About the Presenter
Meg Van Ness has been an archaeologist for over 50 years with most of the time spent in the middle of the continent: the Midwest, Northern Plains, Rocky Mountains, and Southwest.  She has a BA in anthropology from the University of Missouri and an MA from Northern Arizona University – both in anthropology with an emphasis in archaeology.  The first 16 years were spent working on various projects through universities and archaeological consulting companies, followed by 15 years at the Office of Archaeology and Historic Preservation within the Colorado State Historic Preservation Office.  Beginning in 2005, and until her retirement May 2023, she was an archaeologist for Mountain-Prairie Zone of the Department of the Interior's U.S. Fish and Wildlife Service – National Wildlife Refuge System. Her primary interests are the archaeological remains of prehistoric plant use, Depression-era buildings and structures, and new discoveries.