Calendar
Mar
9
Wed
2022
The Ute Indians in Colorado

@ Golden History Museum
Mar 9 @ 6:30 pm – 8:00 pm
The Ute Indians in Colorado
The Golden History Museum and the Colorado Women's Day conference (March 9-11, 2022) have teamed up to present a most fascinating talk from one of Colorado's most interesting women: Native American historian and author CJ Brafford. She will give a special presentation on the Ute Indians on Wednesday, March 9, at 6:30 pm at the Golden History Museum. Refreshments will be provided. 
Space is very limited for Brafford's talk, so don't wait to get tickets. For more Colorado Women's Day events, visit: ColoradoWomensDay.org.
---
About the presenter: CJ Brafford
Brafford, who comes from the Lakota Oglala Sioux Indian tribe, is the director of the Ute Indian Museum in Montrose, Colorado. Her participation in honoring the legacy of the American Indian is long. She was one of the special participants in the Native Nations Procession leading up to the opening ceremony of the Smithsonian's National Museum of the American Indian in Washington D.C. in 2004.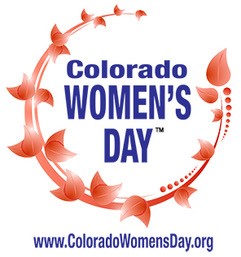 She wore her buckskin dress with a bone-breast plate, fully beaded moccasins and leggings as part of her outfit. More recently she was presented the Governor's Award for Excellence in Public Service. In the same year, the Ute Indian Museum itself was also honored during Colorado Preservation Inc.'s Dana Crawford Awards dinner. The museum operates under the auspices of History Colorado. It reopened in 2017 after a $3.3 million expansion.
---
Pricing
free for members; $5 for Colorado Women's Day event ticket holders; $10 plus online registration fee for non-members
Membership
Membership pays for itself with just a few programs for your family. Join us.
More Golden history
Check out the Golden History Museum & Park blog for the latest behind the scenes videos and stories, personal memoirs, and history tidbits about Golden.