Calendar
Nov
11
Fri
2022
Call for Artists, 2023 Season

@ Golden History Museum
Nov 11 @ 9:30 am – 12:00 pm
GHM&P Call for Artists
Golden History Museum & Park invites Golden-area artists to submit artworks for consideration for a small solo exhibition in the Museum's Salon gallery for the 2023 season.
About Golden History Museum & Park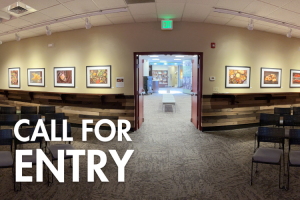 Golden History Museum & Park has a long tradition of blending history and arts-education to engage audiences. Beginning with its founding in 1938 under the Works Progress Administration, the Museum's first employees were artists who were commissioned to paint portraits of founders and historic landscapes. They handcrafted wooden frames and built elaborately detailed dioramas. The Museum has a rich collection of historic and contemporary artwork by artists who lived, worked or visited the area. The Museum's Salon—so named for its ceiling-to-floor salon-style installation of work—continuously exhibits pieces from the permanent collection as well as changing exhibits by local artists. It is also home to a large new outdoor mural called "Greetings from Golden" by national artists Victor Ving and Lisa Beggs that has earned a reputation as a local icon and destination. The Museum regularly partners with the Foothills Art Center and the Public Art Commission on annual programming including the weeklong Artsweek Festival that includes a large plein air paint-in at the History Park followed by an indoor on-site exhibit.
Eligibility
Must be a professional, practicing artist who lives or works in the Golden/Jefferson County area

Artworks should be inspired by or reflective of the landscape, people, history, or culture of the region

2D or 3D works are accepted. 3D works must be wall mounted.
Other details
Artwork must be framed or prepared exhibit-ready.

Exhibit space features 32 linear hanging feet

Typical exhibit runs are 3-4 months

Artwork may be sold, but GHM&P does not handle sales at this time. Artists must furnish a price list with preferred contact information.

Label information must be provided by the artist. The artist can work with museum staff to produce and install labels.

Artists must provide an artist bio and short statement

Artists are encouraged to create a blog post for the Museum's website

Additional promotional materials and opportunities can be coordinated with museum staff

Participating artists will receive a $250 honorarium

Deadline for entry: Friday, November 11, 2022

Send 6-8 images of the work with title, dimension, media, and year to artsubmissions@goldenhistory.org.