Calendar
Oct
4
Thu
Be Informed–Know the Ballot from Top to Bottom

@ Golden History Museum
Oct 4 @ 6:00 pm – 7:30 pm
Be Informed–Know the Ballot from Top to Bottom 
[PLEASE NOTE: This is a date change from the original posting and will differ from some printed materials.]
In partnership with OLLI West, this class will provide you with in-depth information regarding issues on the November ballot and we will be unraveling the complexities of the "Blue Book."  Printed information and other resources will be provided examining candidate information.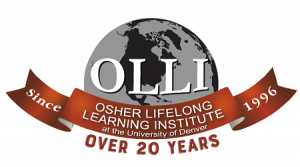 Presented by Margie Beal, a retired speech pathologist and active member of the League of Women Voters at the local, state and national levels. Additionally, Margie is an OLLI West member and facilitator whose prior courses have been "State of the State," "Meet the Candidates," and a series addressing mental health issues in Colorado.
Location and Pricing
Thursday, October 4, 2018; 6:00 p.m. – 7:30 p.m.
$0 (free) for members (both GHM&P and OLLI West); $10 non-members
Membership
Membership pays for itself with just a few programs for your family. Join us.
Facility Rental
Learn how a Golden Museum Rental offers unique experiences that range from rustic to ritzy.