Calendar
Jun
29
Mon
Pulling the Teeth of the Tropics: American Public Health during the Construction of the Panama Canal

@ Golden History Museum
Jun 29 @ 6:00 pm – 7:30 pm
Pulling the Teeth of the Tropics: American Public Health during the Construction of the Panama Canal
The construction of the Panama Canal between 1904-1914 was an engineering triumph, but less appreciated is the significant role that medicine and public health played in that achievement. Professor Paul Sutter will discuss how American sanitary officials managed diseases such as malaria and yellow fever, and how those efforts intersected with, and transformed, American ideas about the tropics and tropical nature.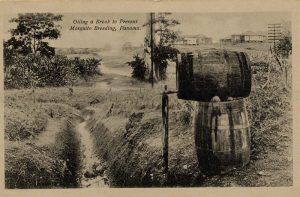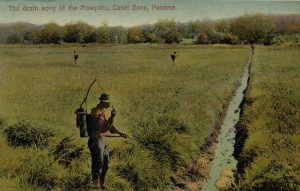 ---
About the presenter: Paul Sutter
Paul Sutter, Professor of History and Chair of the History Department at the University of Colorado Boulder, is the author of Driven Wild: How the Fight against Automobiles Launched the Modern Wilderness Movement (2002) and Let Us Now Praise Famous Gullies: Providence Canyon and the Soils of the South (2015). He has published widely on the American wilderness movement, the environmental history of the U.S. South, U.S. imperial environmental history, and environmental historiography. He is a series editor for Weyerhaeuser Environmental Books published by the University of Washington Press.
---
Location and Pricing
6:00 p.m. – 7:30 p.m.
Free for members; $10 plus online registration fee for non-members
Membership
Membership pays for itself with just a few programs for your family. Join us.
Facility Rental
Learn how a Golden Museum Rental offers unique experiences that range from rustic to ritzy.