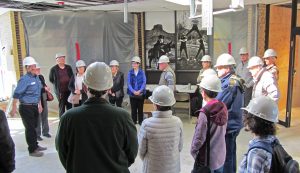 Progress marches on
Golden History Museum & Park members and donors enjoyed an illuminating behind-the-scenes hardhat tour today with Curator Mark Dodge and Director Nathan Richie.
Progression is accelerating and our special guests saw an expanded and redesigned reception area, new public research space in the History Lab with a window looking out to Clear Creek, freshly insulated and sound-proofed walls in the Touch Gallery, and in-progress designs for Legendary People. We're close to the halfway point and changes are noticeable on a daily basis.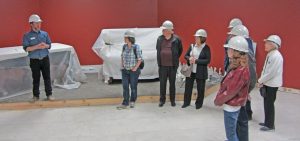 Stay tuned for more video and photo updates, and catch up on what you missed by reading more on the blog.
Join us
(How did these folks get so lucky? Join the inner circle today and become a museum member so you don't miss out!)