Collection Policy
What is a collection policy?
"A collection policy is a detailed statement that explains why a museum is in operation and how it goes about its business.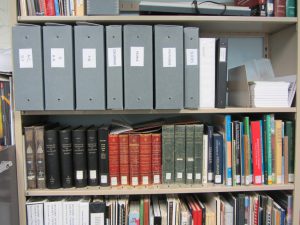 The policy articulates the museums' professional standards regarding objects left in its care and serves as a guide for the staff and as a source of information for the public. Policy exists to define areas of responsibility and to set forth guidelines for those charged with making certain decisions."
Taken from: A Legal Primer on Managing Museum Collections by Marie C. Malaro. This manual is a standard in the field and a great resource to learn more.

What is deaccessioning?
Deaccessioning is the formal process used to permanently remove an object from the museum collection.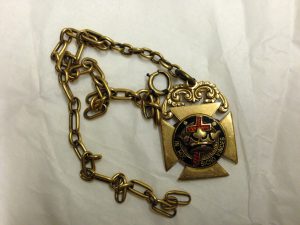 There once was a time when museums functioned as a mausoleum or final resting place for the accumulations of successive generations. This is no longer the case. Communities grow and change and so must museums. Collecting is not a mechanical process, it's a combination of thoughtful selection and pruning. Periodic reevaluation is as important as acquisition, and deaccessioning, if properly used can be a means toward true growth.
Contact Curator Mark Dodge with questions or comments about items slated for deaccession.


2019 Deaccession
The Parks, Recreation & Museums Advisory Board were notified March 19, 2019.
Community comments will be accepted until 5 p.m., Friday, April 19, 2019.
Reason for deaccession:
Non-Relevance: Any artifact no longer relevant or compatible with the Museums' mission statement may be deaccessioned. These circumstances may arise from wholesale acquisitions of the past, the reorganization of or a change of emphasis within the Museums themselves.
My rationale:
The list includes 527 items. The bulk of those are mass-market stereoviews unrelated to our area. It also includes Astor House furniture, large artifacts in the phone utility building, and larger items currently in the barn, namely school desks once used in Guy Hill Schoolhouse, but no longer needed. Many/most big items were acquired from Golden Landmarks Association, so we need to inform them.
Astor House furniture:
We originally opted to keep these items when the intent was to convert the Astor House into a boarding house museum. However, with new, non-museum use planned for the Astor House, I see no strong rational to keep everything. As it currently stands the Astor House is well represented in the collection. I've held back an original twin bedframe, the old museum sign, and other Astor House Museum furnishings like the Pelton square grand piano, a mirror, parlor table, and the curved glass china cabinet from the local Gow/Hook estate, which is currently on display in the Legendary People gallery. We also have a number of photographs, plans, oral histories, and other related documentation. 
Mark Dodge
Curator