Most Wanted
History research topics
How does the museum decide what to research? Every year museum staff undertakes new research areas. Sometimes this means identifying undocumented items already in the collection and deliberately fleshing out their local significance, if any. Sometimes it means researching an unknown or under-appreciated aspect of Golden's history. (There are many: What was Golden's first pizza joint? Where was the red light district?)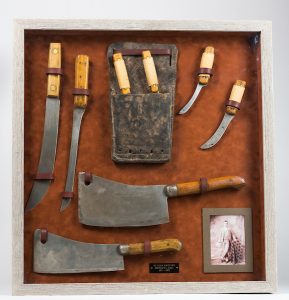 At other times we're on a crusade to verify information that already exists and challenge assumptions. (Is Golden really named for Tom Golden?) Sometimes we're driven by external factors to record community change when a beloved Golden business may be closing (Heritage Square) or a landmark is slated for demolition. And finally, we might be pursuing a personal curatorial interest (I love old Westerns, so I'm fascinated with Golden's role in the nascent silent film industry).
How you can help
Review the list of priorities below. Do you have information to share? Do you have a good story, a dusty photograph, a rare artifact, or the name of someone the museum should contact? Please contact Mark Dodge at MDodge@GoldenHistory.org or by calling 303-277-8714 if you have any information to share.
2020 Priorities
We're still documenting our rich food history. Last year we dove into the Foss Carriage Room and Holland House. This year we'll look at other popular restaurants like Larson's Café, which later became Dud's Café, the Old Heidelberg Inn, and The Briarwood Inn. Which ones are we missing and which ones warrant our attention? Drop me a line.
2018/19 Priorities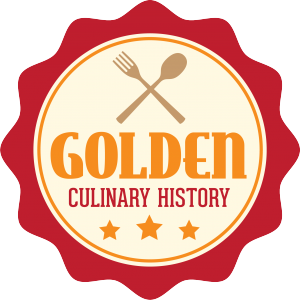 In 2019 we explored culinary history online and throughout our five galleries.
Maybe this will whet your appetite. Many of Golden's early residents were of Cornish descent, and were commonly called Cousin Jacks. Their colorful cuisine included the pasty. This recipe comes from the Russell family recipe:
Cousin Jack pasty filling
2 shoulder pork chops cut in 1" squares
1 pound lean round steak cut in 1" squares
Beef suet
Potatoes and onions cut in small pieces and soaked in cold water and drained (some of the cooks also used rutabagas and turnips)
Salt and pepper
2017 Priorities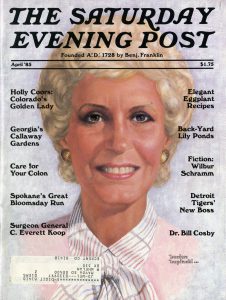 Women in Legendary People
The Golden History Museums' master plan includes a new gallery named Legendary People. One of four new galleries under development, it introduces the unique people of Golden (such as Holly Coors, pictured here) with biographical highlights and personal effects. Golden women are the theme for the first installation. Read more here.
2016 Priorities
Colorado Central and Colorado & Southern Railroad memorabilia
It was a big deal when the railroad finally arrived in Golden. The first Colorado Central standard gauge engine named "Golden" arrived in Golden from Denver on September 23, 1870. While we have a number of wonderful photographs of the Golden train yard and various depots, we have little in the way of objects that were used by or on trains operating in Golden like lanterns, tools, or equipment.
Coors Porcelain and Coors Brewery labor disputes

Labor history in Golden still seems touchy. The years 1957 and 1977 saw major strikes at the Golden brewery. In 1957 Coors Brewery workers walked off the job in a strike that lasted 117 days. The company won the strike and decided to develop a corporate security force.
In 1977 Coors Brewery workers went on strike. 1400 members of Brewery Workers Local 366 would strike over stagnant wages in the face of inflation, and demands for the company to end polygraph (lie-detector) tests. Coors responded by hiring non-union replacement workers and forcing an election to decertify the union. Ultimately, the company won again forcing Local 366 to dissolve.
Construction of Colorado State Highway 58 through North Golden
Residents witnessed the construction of the Golden Freeway or Colorado State Highway 58 in 1967-1968. Major portions of North Golden were demolished to make way for the new highway. Many buildings in north Golden were destroyed including North School and what was called the Governor's Mansion on the SW corner of 58 and Washington.
Impact of the Vietnam War in Golden
The Vietnam War started escalating in 1965 and soon after the first young men from Golden enlisted. By 1968 the community really felt the effect with the deaths of Golden High School graduates. All together, nine young men died in the line of service. The land for Norman D. Memorial Park was donated by the Peery family in memory of their son.
2015 Priorities
Heritage Square, Magic Mountain, and Magic Mountain Ski Area – This Victorian-themed entertainment village is scheduled to close at the end of 2015. It opened in 1971, but its history dates back to the 1950s as a failed Disney-inspired theme park named Magic Mountain.
Sena's Pizzeria – I've heard numerous fond recollections about this place and nothing exists in the collection, so I decided it was time to research it. I believe this was Golden's first pizza joint. It was located at 226 9th Street in Goosetown, Golden's original German quarter.
Goosetown neighborhood – Interest arose while digging into the history of the Goosetown Tavern, which is highlighted in the exhibit, Calendar Girls to Cowboys: The Art of Selling Coors.
Son family – This year we received a box of photographs from a family friend of Rhoda (Son) Pagliano in Anchorage, Alaska. Rhoda passed away without any immediate family. The family friend knew Rhoda was from an old Golden family so he reached out to the museum. A boxful of photographs arrived, but unfortunately many are unidentified.
Golden Waffle Inn – The museum accepted a stove believed to have come from the Golden Waffle Inn which stood on South Golden Road at Mt. Vernon Canyon. It was across the street from the Rock Rest and was known for its waffles and fried chicken.
–Mark Dodge, Curator