"Equal Rights, Which Equal Laws Must Protect": Religion, Race, and Constitutional Conflict in American Education
As public education systems began to integrate in the 1960s, private schools—especially religious private schools—became havens for whites seeking segregated education for their children. The people involved with these religious private schools believed themselves to be fulfilling what they saw as God's mandate to keep the races separate. The ardent religious beliefs intertwined with the private academies' discriminatory practices, however, created a challenge for the legal system. It was attempting to enact the legal requirements of the Brown v. Board of Education ruling, which mandated the elimination of all support for discriminatory institutions by the government. Join Dr. Amanda Beyer-Purvis of MSU-Denver to explore how governmental institutions confronted each other over how to balance between the right to church autonomy and religious free-expression and the mandates of desegregation.
---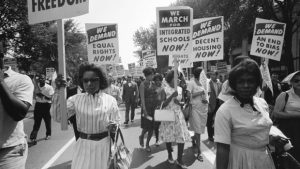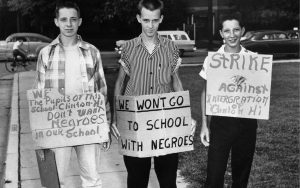 ---
About the presenter: Dr. Amanda Beyer-Purvis
Dr. Amanda Beyer-Purvis is a Project Manager with the CLAS Office of Inclusive Excellence in STEM at the University of Colorado Denver. She is also an affiliate faculty member with the History Department at MSU Denver. She began her academic career in Religious Studies, but found her way to History via an interest in the U.S. legal system and its relationship with educational equity. Her research into systemic inequity in education pulled her out of the archives and into a career working to increase equity and justice in higher education. 
---
Pricing
Free for members; $10 plus online registration fee for non-members
Membership
Membership pays for itself with just a few programs for your family. Join us.
More Golden history
Check out the Golden History Museum & Park blog for the latest behind the scenes videos and stories, personal memoirs, and history tidbits about Golden.