The Other June Six – A Story about the 1894 Cripple Creek Miners' Strike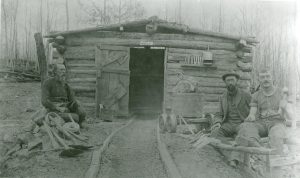 Cripple Creek, Colorado, circa 1900, embodied American business. Mine owners attempted to take immense riches from the ground by investing enormous capital to fund expensive machinery, industrial treatment, and men to pull the ore and run the machines. Laborers and owners shared some interests but often disagreed over pay, hours, safety, and management practices. Inevitable frustrations mounted on both sides until finally, in 1894, laborers in the Western Federation of Miners fought the Cripple Creek Mine Owners Association. This struggle was ruthless and bloody with numerous miners and other citizens caught in the melee. Join presenter Stan Moore in this presentation about the Cripple Creek miners' strike, which is based on his historical novel Mister Hamlin's List.
---
About the presenter: Stan Moore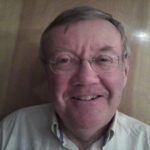 Stan Moore is a husband, father, and grandfather; a third generation Coloradan; a graduate of the University of Colorado; an author and historian; a Vietnam veteran; a retired small business owner; an amateur blacksmith, and an avid mountaineer, backpacker and desert rat. Moore and his wife make their home near Denver with a cat that lets them stay there. More information can be found at stanmoorewriter.com.
---
Pricing
Free for members; $10 plus online registration fee for non-members
Membership
Membership pays for itself with just a few programs for your family. Join us.
More Golden history
Check out the Golden History Museum & Park blog for the latest behind the scenes videos and stories, personal memoirs, and history tidbits about Golden.