Getting Started – Tracing Your Family Tree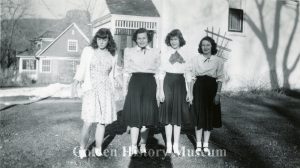 Overwhelmed by all of the tools that are available to do genealogy research? Can't get your brain wrapped around how to get started and wish someone would explain the basics and help? Join genealogist Carol Darrow as she presents all of the basics to get started. She will review Ancestry, Family Search and other helpful tools. You're welcome to bring your laptop or just a pencil and paper. Carol will help you get started on your family search.
---
About the presenter: Carol Cooke Darrow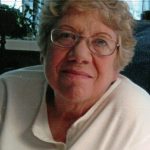 Carol Cooke Darrow has been a professional genealogist for more than 20 years. She served as president of the Colorado Genealogical Society from 2008-2021. In 2007, she published The Genealogist's Guide to Researching Tax Records. She currently teaches genealogy classes through Zoom at OLLI@DU, the College Hill Library in Westminster, and beginning genealogy classes on Zoom on the second Saturday of each month from 10 AM – noon. She also facilitates the WriteNOW family history writing group, currently meeting on Zoom on the second Sunday of each month from 1:30 PM – 3:30 PM MST. Carol graduated from the University of Texas with a dual major in English and history.  
---
Pricing
Free for members; $10 plus online registration fee for non-members
Membership
Membership pays for itself with just a few programs for your family. Join us.
More Golden history
Check out the Golden History Museum & Park blog for the latest behind the scenes videos and stories, personal memoirs, and history tidbits about Golden.