Object Lessons with John J. Herold and his Casserole
Join Curator Mark Dodge to hear about a recent pottery acquisition, and how it fills a hole in the collection on the Herold China and Pottery Company (the precursor to what is today CoorsTek). See some Herold pieces in the online collection.
About this Event
This is a prerecorded program. You will receive an emailed link prior to the event starting at 11 a.m.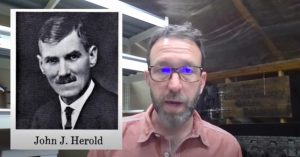 ---
Pricing
Free for members; $10 plus online registration fee for non-members
Membership
Membership pays for itself with just a few programs for your family. Join us.
Facility Rental
Learn how a Golden Museum Rental offers unique experiences that range from rustic to ritzy.