When:
October 3, 2018 @ 6:00 pm – 7:30 pm
2018-10-03T18:00:00-06:00
2018-10-03T19:30:00-06:00
Where:
Golden History Museum
923 10th St
Golden, CO 80401
USA

Origins of the Colorado Territory–

SOLD OUT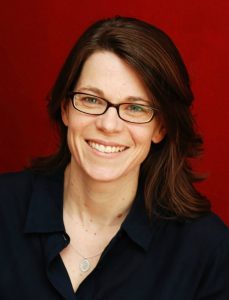 Congress created the Colorado Territory in 1861 during a grave secession crisis that threatened the very survival of the Union. In fact, the regional and national stories are deeply intertwined, for the sectional conflict that led to the Civil War was in no small part a struggle to control the land, resources, and identity of the American West.
This lecture frames Colorado's early history as a function of both the political crisis in the East and the gold rush in the West, both of which occurred as Americans reconsidered the geography of the interior. Presented by Dr. Susan Schulten, Professor at the University of Denver.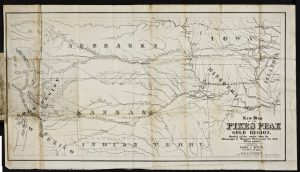 Susan Schulten has taught at the University of Denver since 1996, and from 2010 to 2017 served as chair of the history department. She is author of Mapping the Nation: History and Cartography in Nineteenth-Century America (2012) and The Geographical Imagination in America, 1880-1950 (2001). She is also editor of Constructing the American Past, a two-volume history of America with Oxford University Press.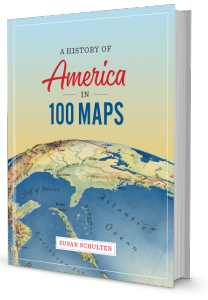 Her latest book—A History of America in 100 Maps—is now available for purchase.
Location and Pricing
6:00 p.m. – 7:30 p.m.
free for members; $10 non-members.
Registration is required.

Membership
Membership pays for itself with just a few programs for your family. Join us.
Facility Rental
Learn how a Golden Museum Rental offers unique experiences that range from rustic to ritzy.