Let the Women Vote: How Colorado Women Led in the Women's Suffrage Fight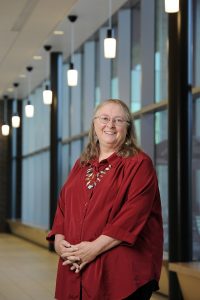 Colorado women began their fight for voting rights in 1876 during the Constitutional Convention. By 1920 and the passage of the 19th Amendment, Colorado women took the lead and helped gain voting rights for most American women. Join CU Denver historian Rebecca Hunt as she reveals how all of this came about.
Dr. Rebecca A. Hunt is Associate Professor C/T in history at the University of Colorado Denver. She teaches gender, immigration and American Western history as well as museum studies.  Rebecca's books include A Century of Healing: Swedish Medical Center (2005) and Wyoming Medical Center: A Centennial History (2011). Natrona County: People, Place and Time (2011) and Casper Chronicles II (2016). Rebecca was the historian for A Woman to Match a Mountain (2008) a documentary on Neal Forsling, Casper, Wyoming homesteader, artist and writer. Her current projects are Urban Pioneers: Continuity and Change in Two Denver Immigrant Neighborhoods and Snow Stories: Skiing in Central Wyoming.
---
Pricing
Free for members; $10 plus online registration fee for non-members.
Membership
Membership pays for itself with just a few programs for your family. Join us.
Facility Rental
Learn how a Golden Museum Rental offers unique experiences that range from rustic to ritzy.