What are we really arguing about? Environmentalism in the 21st Century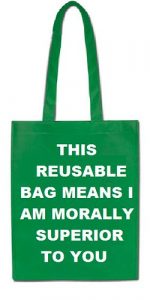 Climate change has emerged as the central environmental problem facing humanity in the 21st century. According to NASA, 97% of climate scientists agree that climate change is occurring. There are daily news items featuring truly stunning facts about hurricanes, melting glaciers, increased turbulence during trans-Atlantic flights, etc. Many Americans, however, remain unpersuaded or even infuriated by this barrage of bad news. This lecture uses philosophical tools to unpack the competing claims that surround environmental issues, and to provide new ways of looking at the arguments that continue to pit us against each other.
About the presenter: Sandy Woodson
Sandy Woodson teaches ethics and environmental philosophy at the Colorado School of Mines. She holds degrees from North Carolina State University, Colorado State University, and the University of Montana. She has been teaching at Mines since 1999.
---
Pricing
Free for members; $10 plus online registration fee for non-members
Membership
Membership pays for itself with just a few programs for your family. Join us.
More Golden history
Check out the Golden History Museum & Park blog for the latest behind the scenes videos and stories, personal memoirs, and history tidbits about Golden.