The following article appeared in the March issue of The Golden Informer.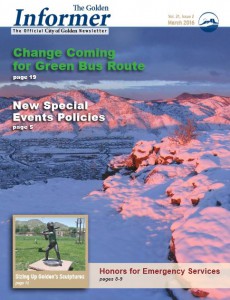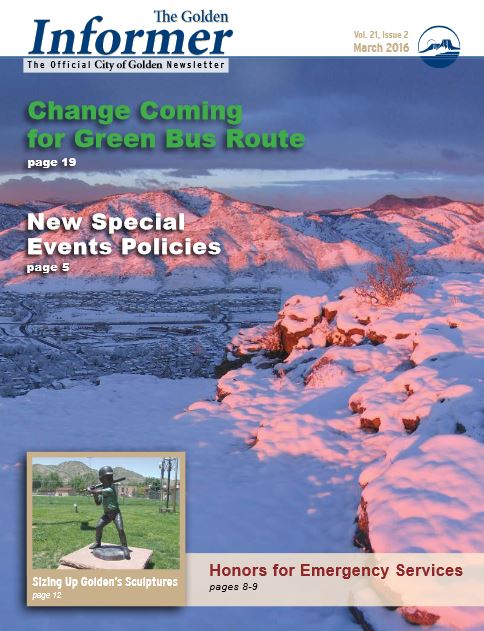 One of Golden History Museums' most storied and visually arresting objects is an impressive 12' x 24' American flag. The flag bears 38 stars, representing Colorado's admission as the 38th state of the Union, and was the country's official banner from 1877-1890.
The flag was gifted to the museum by Melinda Koenig Reed, granddaughter of Nick Koenig, who was the proprietor of Koenig Mercantile Co. and a prominent member of the Golden community. Nick Koenig purchased the dry goods building from Miranda Loveland, wife of William A. H. Loveland, in 1883. While owned by the Loveland family, the building was used as a meeting place for the Colorado Territorial Legislature. It served as the meeting place for the sixth and seventh sessions of the Territorial Legislature in 1867. The Koenig/Loveland building at 1122 Washington Avenue would later become the Old Capital Grill restaurant.  The flag was found in a burlap bag on the second floor of the building and was handed down through the Koenig family until it was donated to the museum in 1980.
Oral tradition and museum records indicate that this flag flew over Golden's capitol building while the legislature was in session. Records also stated that a 38th star was added to the flag when Colorado gained statehood. However, museum staff have recently done some research and investigation, calling this long-held story into question.
Little visible evidence suggests that a star was ever added to the flag, an inconsistency with the lore surrounding the flag, meaning that it is unlikely that the flag was made before Colorado became a state. Also, the sheer size of the flag would require a massive pole to fly – both in height and mount – and preliminary evaluation of the flag displays little evidence suggesting it flew outdoors. Despite some of the spurious legend surrounding it, the flag is doubtless an important object that ties directly to two of Golden's founding families during the early statehood era.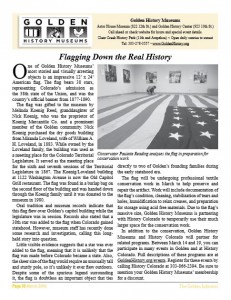 The flag will be undergoing professional textile conservation work in March to help preserve and repair the artifact. Work will include documentation of the flag's condition, cleaning, stabilization of tears and holes, humidification to relax creases, and preparation for storage using acid free materials. Due to the flag's massive size, Golden History Museums is partnering with History Colorado Center to temporarily use their much larger space for the conservation work.