GOLDEN, Colo., Sept. 22, 2017 – Expert historians on Colorado's Ku Klux Klan will come to Golden History Museum (GHM) on Saturday, Sept. 30 for a panel discussion regarding the presence and influence of the KKK in Golden and the rest of the state in the 1920s.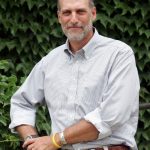 Historian Robert Alan Goldberg, a professor of History and Director of the Tanner Humanities Center at the University of Utah, will lead the panel discussion. He is the author of eight books including Hooded Empire: The Ku Klux Klan in Colorado.
The panel will also include author and Denver-native, Charlene Porter, who wrote the local bestseller Boldfaced Lies, a fiction novel that takes place in 1925 and is about the wife of an ambitious Klan leader upon learning she is one-quarter Negro.
Poet, activist, and recent TED Talk presenter, Theo Wilson, will discuss his involvement with "Shop Talk Live"—a group that hosts discussions in Denver-area barbershops and beauty salons about issues affecting African-American communities. Theo will also share his insight on his recent experience going undercover as an online white supremacist where he learned about the revisionist history and racist views of members from this underground community.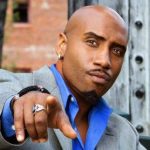 The history of the Ku Klux Klan in Golden during the 1920s is not often discussed, but it had a significant presence here.  The members held ceremonies, had meetings on top of South Table Mountain, and had parades through the streets.  "It is important for us to acknowledge our history so that we can learn from it," said GHM event moderator Katie March.  "A true understanding of even the darkest parts of our past allow us to rise above intolerance, and ensure we don't repeat the same mistakes in the future."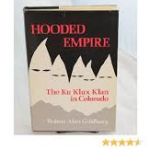 The museum program is presented in partnership with the Blair-Caldwell Library and Denver Public Library, who will also be bringing artifacts from the Laurena Senter collection, a female Klan leader during the 1920s, for attendees to see.
The program will be held at 11 a.m. on Saturday, Sept. 30 at the Golden History Museum, 923 10th St. Tickets to the event are free, but space is very limited, so please reserve your ticket in advance at GoldenHistory.org/events.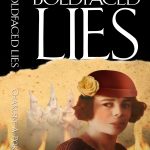 In addition to the Golden program, Blair-Caldwell Library will host an event on September 29 at 5:30 p.m. in the Manuel High School auditorium with some of the same panelists.
Golden History Museum engages and inspires visitors by preserving and sharing Golden's history.
###