FOR IMMEDIATE RELEASE
CONTACT: Jesse Gagnon
303-278-3557
Hands-on History 2022 Camp Registration Opens in January 
GOLDEN, Colo., Jan. 5, 2022 – Hands-on History, Golden History Museum & Park's popular summer camp will return this year for eight weeks of exciting activities.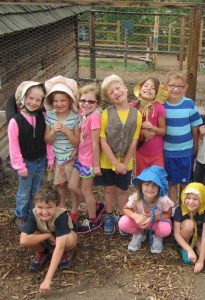 Throughout the summer, GHM&P will offer a camp each week for ages 6-8 and 9-12 running simultaneously in the park. Young campers (ages 6-8) can choose from the themes of 
Pioneer Kids & Art Explorers or Dirty Jobs & History Mystery, while older campers (9-12) that have graduated from these camps can write, direct, and film their own silent movie during the Silent Stars camp or experience a brand-new option for 2022, Frontier Explorers. 
Frontier Explorers will encourage kids to experience how early pioneers survived on the homestead. Campers will explore history, science, engineering, and art as they learn the medicinal properties of plants, build shelters, dig for minerals, build water wheels, dip candles, and more. Important to this camp will be making connections to issues that pioneers faced in the past and how we still confront some of those topics today. 
All camp activities are facilitated by museum staff and a dedicated group of teen volunteers. Campers will get to explore history through cowboy roping, gold panning, schoolhouse lessons, science experiments and field trips when possible. 
Full-day sessions for both age groups run from 9 am to 4 pm, Monday through Friday. New for 2022, the museum will offer extended care options before and after camp. Student & Family Programs Coordinator Jesse Gagnon commented, "We are excited to offer these extended care options and hope that it will make our programs even more accessible to the working families in our community."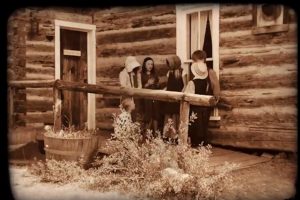 Hands-on History sessions will run weekly between June and August. For specific dates, age requirements, times, prices, and activities, visit GoldenHistory.org/HOH. Registration will be open exclusively to museum members January 3 – January 14, 2022; non-members may enroll on January 15. 
Merit-based scholarships are awarded to children with a demonstrated interest in history. Get application details here. 
Golden History Museum & Park engages and inspires visitors by preserving and sharing Golden's history. 
###