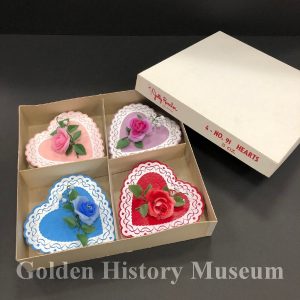 Golden History Museum & Park received several hundred Jolly Rancher items from the Harmsen family in 2020. Most of this noteworthy collection has been stored since then waiting to be cataloged. Recently, museum staff started baseline cataloging and posting records online. While these records still need additional attention, it's exciting to share these with the world. I trust future research will only make them more valuable. Currently, the entire cataloged Jolly Rancher collection numbers over 150 items.
Here's a popular blogpost about this famous candy from 2017 that I think you'll enjoy.
Finally, if you have a sweet memory to share or are hanging onto something that belongs in the museum, I'd love to talk. Contact me at 303-277-8714 or MDodge@GoldenHistory.org.
–Mark Dodge, Curator