Building Colorado: Cities
Building Colorado: Cities
An in-school program for 4th grade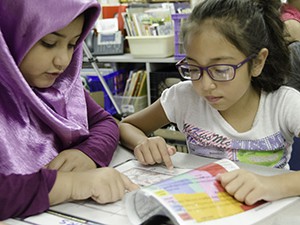 Engage fourth-graders in economic concepts through the fun lens of history with the "Building Colorado: Cities" classroom activity. Museum staff will come to your classroom to present this 90-minute game-based lesson. Students will work in teams to weigh the opportunity cost, incentives, and risks to make the same choices that historic Colorado cities faced. It fulfills content standards for all social studies topics and challenges critical thinking skills.
The Building Colorado classroom activity won the Josephine H. Miles History Award from History Colorado in 2016.


Here's why teachers and students love Building Colorado: Cities
Fast-paced trading game
Led by museum staff
90 minutes long
Fulfills history and economics standards
| | |
| --- | --- |
| Number of classes  | Price |
| 1 classroom | $130 |
| 2 classrooms | $235 |
| Each additional | $80 |
A 20% discount is available for Title 1 schools.
Mileage rates will be applied at the current IRS rate of $.58/mi. in 2019.

Frequently Asked Questions
How long is the class?
90 minutes in classroom. Plus, additional pre- and post-visit lessons are included.
How does this relate to what I'm teaching?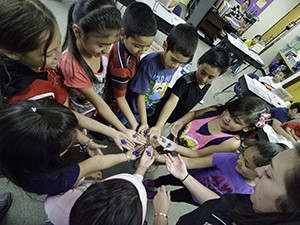 Building Colorado is an immersive game that re-imagines historic events. Topics include exploration, the 1859 Gold Rush, the fight for the railroad, statehood, the boom and bust of silver, and more. Students make economic decisions, take risks, and weigh incentives to advance their teams.
What do you need from the teacher?
Building Colorado is fully facilitated by a Golden History Museum staff member, however teachers are encouraged to enjoy the game along with their students and assist in facilitation by acting as the "banker." If available, the program will use the classroom projector and computer. Also, before the program begins, teachers should divide students into 10 equal groups of two to three students each.
Photos: Jim Rabiolo
I learned that if you want to, you can change history.
The in-class program offered by GHM has been a huge asset in meeting the common core standards of my Colorado history and economic curriculum. The students were engaged in the game immediately and didn't even realize they were applying concepts they had learned during the instruction of the units! I especially appreciated the packet of information I received before the program that helped me prep the kids for vocabulary and more effective implementation of the program!
Suzanne Scohy
I liked how it was our choice whether to risk the opportunity or not.
We LOVED the program! Our kids were thoroughly engaged and learning while having fun. Some of my boys even said, "It was worth it" when they realized they missed recess to complete the game. (That's huge!) We will definitely book again next year.
Stacey Helbig