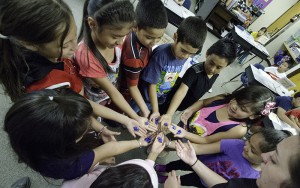 Being a Golden employee is more than just a job, it's a lifestyle. Golden is a vibrant outdoor community making it a great place to live, work and play.
 
The City of Golden has over 500 employees serving the community in parks and recreation, public works, public safety, and administration. The City offers a wide array of benefits and perks designed to enhance the work and wellness experience our employees enjoy today and into the future.
 
We are currently recruiting for qualified applicants for Education Assistant. Come and see why the City of Golden is the place you want to be!
This position assists with all of Golden History Museum & Park's education programming including field trips, education outreach, summer camp and programming. Activities and programs are based on engaging visitors with Colorado history and the history of Golden at any or all of Golden History Museum & Park's three sites or off-site in elementary school classrooms. Variable hours based on assigned schedules, 24-30 hours per week, Saturdays required. Will include some weekends and holidays for special events.