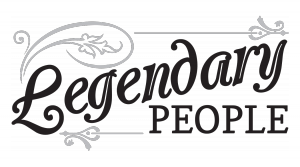 Thank you to everyone who shared names of women to include in Legendary People, one of four new permanent galleries under development at the Golden History Center.  I learned about some amazing characters.
Some highlights
The Colorado Women's Hall of Fame introduced me to Gudy Gaskill, a passionate naturalist and educator who is generally recognized as the driving force for the completion of the Colorado Trail (a 500-mile-long hiking trail, stretching between Durango and Denver). Gudy is currently the only Golden resident who is honored in their hall of fame. Unfortunately, Gudy passed recently.
The Pioneer Delphian Society of Golden compiled a list of ten recommendations for consideration. We briefly discussed Lettie Brunel, a pioneer settler who walked to Golden from Illinois as a child. That's right, apparently she walked the entire distance—about 1,000 miles—with her family.
A colleague from History Colorado introduced me to Candy Givens, a Golden High School alum from the class of 1969. After graduation, she moved to Boulder where she co-founded the influential Colorado psychedelic rock band, Zephyr.
Treasures in the collection keep revealing more information
I've also started digging into a small archive from the now-defunct Golden Business and Professional Women's Club. A Golden chapter of this national group was established in 1926. At least from 1951 thru 1966 and then again in 1976 they recognized a woman of the year. Carrie Critchfield is mentioned many times throughout the records. It's also worth noting that Carrie was the first woman to serve on Golden City Council in 1967.
Carol Hook Jones sent me a copy of an interview with her mom, Pansy Parshall Hook. Pansy was a life-long resident who may be best remembered for her role as the curator for the Golden Pioneer Museum.
More research is underway
I'm currently researching about 20 women from the Golden community to feature when Legendary People opens. If you have a story to share let me know. I'm especially interested in reintroducing the community to people long forgotten. Many local historians (including myself) feel that Golden was never a particularly diverse place to live. I'd like to hear about diverse members of the community who can be hard to locate in the historical records if they were here: people of color, African Americans, Hispanics, or Native Americans.
We're all in this together. If you have an idea about someone we need to research I'd love to talk.
I'll leave you with this short music clip of Candy Givens rocking out in 1971…
Mark Dodge, Curator