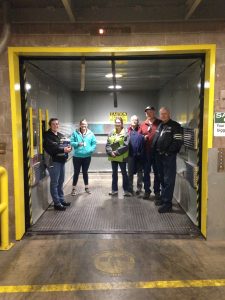 If you talk to any staff member at Golden History Museum & Park, they will all agree that we cannot function without the help of our wonderful volunteers. From tending to our beautiful chicken flock, to conducting research, aiding in projects, or interacting with visitors at our front desk, our museum volunteers help in every aspect of museum operations. For this, we are truly thankful to have these helpers in the GHM&P family.
While volunteer help is vital to our organization, perhaps my favorite aspect to working with these wonderful individuals is getting to know them and hearing what is going on in their lives. It's such an honor and pleasure catching up with every volunteer and morphing these interactions into friendships that will go beyond our times at GHM&P.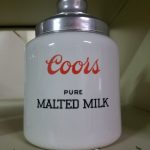 The museum is currently undergoing renovation, and as such, this has posed an interesting challenge for me both professionally and personally. How do I survive without seeing my regular front desk crew every week?  Honestly, within the first day of our public closure, I missed chatting with my volunteers.  Thankfully, I came up with a plan to continue seeing my front desk staff semi-regularly via FIELD TRIPS!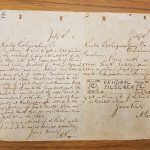 Our first outing was led by Heidi Harris at the Coors Archive. Heidi expanded our general Coors knowledge and also showed us some really cool original 1890s documents, bottles, cans, and even some interesting marketing campaigns like Beer Wolf (pictured here)!   Thank you, Heidi and Coors, for the excellent tour and arming us with some fun Coors facts that we can share with our visitors once we reopen.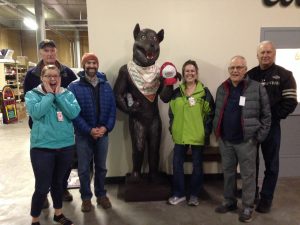 Next on our list, Rocky Mountain Quilt Museum and coffee gathering!
If you are interested in volunteering with us, please email me at mmurphy@goldenhistory.org for more information.