Employment
All paid positions are currently filled
City of Golden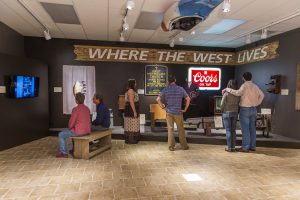 Golden History Museum & Park is part of the City of Golden, which only accepts applications submitted through its website. For prospective employees who do not have a computer at home and are not able to use a friend's or family member's computer, the City recommends they take advantage of local libraries, which offer temporary use of their computers even if you do not have a library card.
The City of Golden is an Equal Employment Opportunity Employer.
Other Volunteer Positions
For qualified applicants, there are many exciting volunteer opportunities at Golden History Museum & Park. Let's see if we can find the right position for you.