Hands-on History Summer Camp
CRITICAL DATES
Exclusive members' only registration opens
(must be current member at time of registration, household and above)
January 4, 2021
Early bird registration (members and non-members) opens
January 16, 2021
General registration opens
March 1, 2021
Keeping your family safe and healthy is of critical importance to us. We are keeping as up-to-date as possible with state and county guidelines. We will publish any changes on this page, so stay tuned.
ACTIVE registration system for summer day camp
Hands-on History summer camp is a fun-filled weeklong day camp for kids aged 6 to 12 in the beautiful Golden History Park, featuring seven different themes. Campers will use their hands as much as their brains, whether in Dirty Jobs, Pioneer Kids, History Mystery, Pastimes in Times Past, Settle Down, or Art Explorers. In our revamped and ever popular Silent Stars, exclusively for older campers aged 9 to 12, kids will write, direct, and star in their own silent movie. Additional camps have been added or modified for each age group so there's something new to discover, year after year.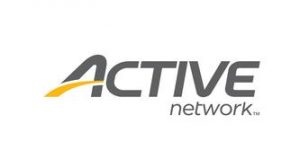 Registration is in full swing with our new system, ACTIVE Network. Based on feedback from camp families, ACTIVE offers a streamlined registration form, autofill for siblings, family profiles, and a secure, mobile check in/out experience. 
Read details about the seven different themes and see the schedule of classes below.
Location and structure
Campers participate in either full-day or half-day sessions. There are two different themes each week, one each in the morning and afternoon. Kids are divided into two age groups: 6–8 and 9–11. The exception is Silent Stars which includes 12-year-olds. There will be an average ratio of one teacher for every ten students or less.
HOH's "home base" will be the Golden History Park along 11th Street between Arapahoe and Illinois Streets in downtown Golden. For activities, campers and instructors may also travel throughout downtown Golden and to Golden History Museum.
Read the complete theme descriptions here.
Dirty Jobs
Pioneer Kids
History Mystery
Art Explorers
Silent Stars
Pastimes in Times Past
Settle Down
2021 schedule
coming soon
Drop-off and pick-up times
Morning drop-off at GHP (1020 11th St.): between 8:30 and 9:00 am
Evening pick-up at GHP (1020 11th St.): between 4:00 and 4:30 pm
Supervised lunch breaks
All full-day campers who stay for lunch will be supervised by staff. Lunch, snacks, and water must be brought from home.
Rates and discounts
coming soon
To receive the member price you must have a current Household level (or higher) membership. If you're not sure about your membership status please call 303-278-3557.
Scholarships
Merit-based scholarships are awarded to children with a demonstrated interest in history. Scholarships can be for either full- or half-day camps. Download the application here. This is for both the Gregory Family Scholarship and Friends of Golden History Museum Scholarship.

Registration was easy – I like the new system! (Especially the auto-populate feature for the second child I was enrolling – really nice not to have to type all that info in again.)
Tricia H.
The online registration process was GREAT this year. I also really like the check-in process on the iPads and having the kids check-in and out at the history museum. Really well-organized and super easy for parents! Thank you!
They had a blast and enjoyed working with their hands. They got a better sense of how we lived before electricity. Also, they made friends – such a friendly staff and they promoted kids being kind to each other, too.
So much insight about the past and what life was like back then. She absolutely loved camp and said it was her favorite she's ever done.
My child especially loved silent Stars and felt so proud of their finished product and how involved they got to be.
They benefited from social interactions with new friends and learned about various trades and life in other times. They also benefited from excellent, caring support of volunteers/staff.
He loved all the activities and overall said this was his favorite camp of the summer.
I'm so impressed with the amount of activities the kids do while at camp. All of it is relevant and teaches them about history. This is such a great camp. They love it, I love it, they'll definitely be back 🙂