Groups
Tours and Visits for Groups
Reservations are required
We offer special pricing for groups, either with a guide or without. In either case, reservations are required.
Guided Tours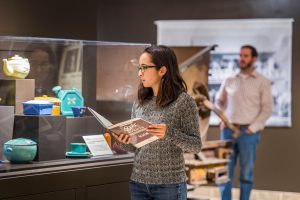 Guided tours may be available for groups of 10-20 if arranged at least two weeks in advance. The following choices and prices apply:
Epic Events and History Park: Examine the history of Golden through the events that shaped the community. Then head outside to see a typical mountain homestead and learn about the people who lived there.  $8 per adult, $5 per student, 1 ½ hours.
History Museum: This tour features a comprehensive indoor experience for visitors of all ages and abilities. $6 per adult, $4 per student, 45 minutes
History Park: Visit our outdoor homestead experience and learn more about the Cornish miners and homesteaders who helped to build Colorado. Meet our flock of chickens and visit our charming one-room schoolhouse. $6 per adult, $4 per student, 45 minutes.
Note for tours including History Park: The terrain in the park is uneven and may not be appropriate for visitors with mobility limitations. Additionally, the park may not be available for tours at some times, including most weekdays in June and July during Hands-on History Camp.

Self-guided Group Visits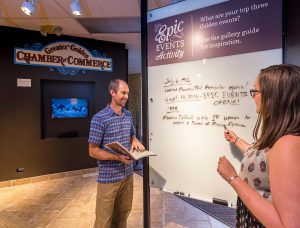 Groups requesting reserved visit times should confirm with the Visitor Services Coordinator at least 2 weeks in advance. No discount will be offered to those who reserve later. This offer includes school groups, senior groups, adult day care, or any other group that wants to visit the History Museum.
Members of reserved, self-guided adult groups will receive tickets for $4 per person. Reserved students will receive tickets for $2 per person. Teachers, bus drivers, health aides will be free.
Still have questions?
For additional information and reservations call 303-278-3557.