Current Exhibits
Exhibits at Golden History Museum
The exhibits at Golden History Museum include new programming spaces, a hands-on gallery for families with young children, and dynamic displays that highlight the City's collection of historic objects. With the vision of "always something new to discover," the renovated Golden History Museum brings the behind-the-scenes practices of object discovery and preservation to the front of the house.
Tip: Members get free admission to paid programs, so join us today!



Confection Perfection: Jolly Rancher Company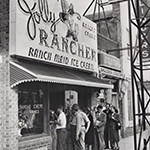 Seeking additional income for her family, homemaker-turned-entrepreneur Dorothy Harmsen learned of people making a fortune in Florida selling ice cream from newly invented soft serve machines. In 1949, Harmsen rented a store at 1113 Washington Avenue in downtown Golden and made a down payment on a new machine. Within a few years, she and her husband, Bill, built one of the most iconic confectionery companies in the world.
Malted Milk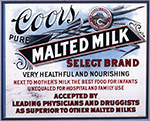 Learn about the delicious product invented by two British-born brothers in the early 1870s. Because malted milk was convenient, nutritious, lightweight, and non-perishable, it was a favorite among soldiers, explorers, and athletes. This exhibit will close March 26, 2022.
Epic Events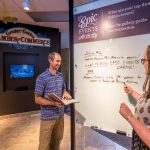 Epic Events walks you through over three dozen moments that shaped Golden's past. Those times range from big to small, happy to sad. Some are memorable and some are best forgotten. Step inside this exhibit and feel what it's like to live through 150 years in Golden. [Read more.]


Legendary People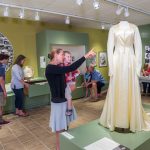 Read biographies of important locals and learn some surprising facts. The changing exhibit currently features 21 women who were influential in Golden along with key artifacts from their personal effects.
The Salon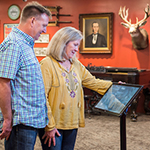 This Wild West-themed gallery also serves as a theater for showing the museum's film collection (tip: catch the 1909 silent film shot in Golden) and is a versatile program space for lectures and classes. See upcoming lectures and classes at GoldenHistory.org/events.
Exhibit made possible by Golden Civic Foundation.
Touch Gallery
Holland House: A hotel famous for food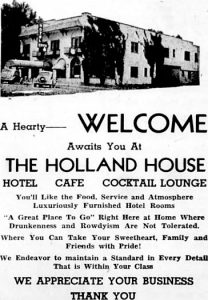 Famous for Steaks, Chicken, Trout, Banquets and Parties
Hotel, dining rooms, coffee shop, and lounge—the Holland House had it all. It was the sixth hotel to occupy 1310 Washington Street in Golden since 1925, when the Hotel Berrimoor opened up shop. Then followed the Cody Hotel, Wright Hotel, Golden Hotel, LaRay Hotel, and finally the Holland House. Today, it's home to the Table Mountain Inn.
Marion Luther "Lu" Holland and his wife, Ethel, arrived in Golden from Billings, Montana, in 1944. Lu was already working as the chef and assistant manager at the LaRay Hotel when he and Ethel bought the place in May of 1946. They renamed it the Holland House and remodeled two rooms and a bath into their own residential suite. It was their home for the next 40 years. In its heyday the Holland House drew patrons from all over the region and was considered one of the finest restaurants anywhere near Denver, renowned for homemade pies and biscuits and the wonderful artwork adorning its walls.
The gallery recreates a restaurant scene from the Holland House, including original artwork, menus and a lobby reception desk. Head into the play kitchen and whip up your best recipe.