Current Exhibits
Golden History Museum is open daily, 10-4:30 (except Tuesday)
Golden History Museum has fully transformed into a warm, welcoming, and vibrant public space for uncovering and sharing our past.  The renovation includes new programming spaces, a research center, a hands-on gallery for families with young children, and dynamic new exhibits that highlight the City's collection of historic objects. With the vision of "always something new to discover," the renovated Golden History Museum brings the behind-the-scenes practices of object discovery and preservation to the front of the house.
Look behind the scenes at the completed renovation on the GHM&P blog.
Members also get free admission to paid programs, so join us today!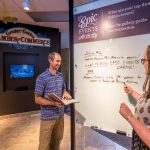 Epic Events walks you through over three dozen moments that shaped Golden's past. Those times range from big to small, happy to sad. Some are memorable and some are best forgotten. Step inside this exhibit and feel what it's like to live through 150 years in Golden.
Legendary People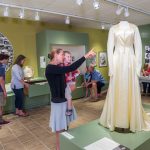 Read biographies of important locals and learn some surprising facts. The changing exhibit currently features 21 women who were influential in Golden along with key artifacts from their personal effects.
History Lab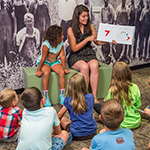 View, study, and watch professionals and volunteers document important Golden artifacts. Peruse new items coming in and interact with staff. A full research library with both new and rare books pertaining to Golden's history, maps, directories, and files as well as digitized newspapers and photographs are easily accessed.
The Salon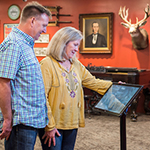 This Wild West-themed gallery also serves as a theater for showing the museum's film collection (tip: catch the 1909 silent film shot in Golden) and is a versatile program space for lectures and classes.
Touch Gallery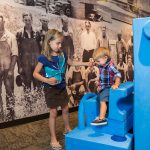 Our hands-on space encourages building and playing while exploring Golden's clay-mining heritage. Other family activities are found throughout the museum inviting children and adults to create, search, discover, and interact together.