School Breaks
School Break Programs
Join us at Golden History Museum & Park when school is out! During these school break programs for ages 6-12, participants will explore science, art, history and more while enjoying the unique setting of our history park, whether it is a visit to the chickens or cooking something in the historic Pearce/Helps Cabin.
Space is limited. (Sign up for our e-news and never miss a program!) Dates coincide with no-school days for Jeffco Public Schools. Ages, dates and times vary from program to program. Please review each break program carefully before registering.
Register Now
Register for School Break Programs
Pricing
Pricing (per day) for single day programs is $65 for Museum members; $80 for non-members Member prices require a current Household membership or higher.
Class Listings
Enchantments and Mysteries
October 19, 2023; 9 a.m. – 4 p.m.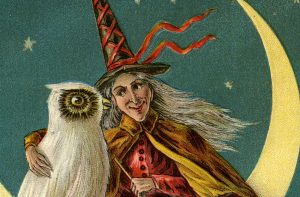 In preparation for Halloween, participants will explore the history behind this holiday through games and experiments; there might even be a little magic.
Celebrations Around the World
October 20, 2023; 9 a.m. – 4 p.m.
Learn about different fall celebrations around the world including Día de los Muertos and the Ghost Festival.
Historical Concoctions
November 20, 2023; 9 a.m. – 4 p.m.
Experiment with mixing and matching materials and ingredients as you learn about important Colorado companies like Jolly Rancher.
Design and Build
November 21, 2023 9 a.m. – 4 p.m.
Explore historical examples of architecture and engineering in Golden and Colorado while also using their creativity and problem-solving skills to design and build their own structures.
Special Two-Day Program, Winter Skills with Hutch
December 20 – 21, 2023 9 a.m. – 3 p.m.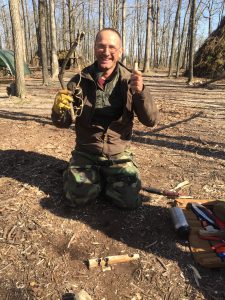 During this two-day program at the start of the JeffCo Winter Break, participants will revisit some old favorite skills from other programs, but this time with a specific winter theme. Learn how to make a fire when everything is soaking wet, build warm shelters out of just snow, design Inuit sunglasses, and more.  Students who have attended our other programs will be able to see how the concepts need to be adapted to the winter season. By the end of this class, adventurers should be eager to safely enjoy a host of winter adventures.
Price for Two-day Program (Wednesday & Thursday): $150 for Museum members; $175 for non-members. Member prices require a current Household membership or higher.
Refund / Cancellation Policy
Cancellations for break programming must be received by the Friday before the scheduled program by 4:00 p.m. to receive a refund minus a $5.00 processing fee.
No refunds are given for cancellation requests made after 4:00 p.m. the Friday before.
Should Golden History Museum & Park cancel a break camp session, participants will receive a full refund.
---
Past Programs
Survival Kits 101 with Aaron "Hutch" Hutchings
March 20 and 21, 2023; 9:00 am – 4:00 pm
Ages 6-10
Registration closed Tuesday, March 14.
If you would like to stay in the loop regarding future programming with Hutch, please fill out our interest form.
During this two-day program over Jeffco's Spring Break, participants will learn how to build their very own survival kits using the acronym BACK HOME, guidance that even the military use when packing their own emergency kits. All materials are included, and each participant will leave with the basic supplies for their own survival kit. No previous survival skills required.*
From Hutch about Survival Kits 101: Most people are extremely surprised to find out that 90% of emergency situations can be dealt with using about 10 percent of the gear we think we need. Every bag I pack follows an acronym that I teach to the military elite to make sure they could make an emergency kit before a mission, or on the fly if a mission went bad. This class not only teaches how to choose gear in numerous situations, but also focuses on using the gear and what to do if one has lost their gear. And we will have lots of fun while we are learning.