Collection
History of the Collection
In 1938, citizens of Jefferson County, Colorado, began officially gathering, exhibiting, and preserving the area's history by establishing a permanent collection. Today, Golden History Museum & Park collects objects (many of which are viewable online) that document the history of Golden and the region. We have approximately 15,000 items in our collection. Objects drive research, exhibitions, and programs.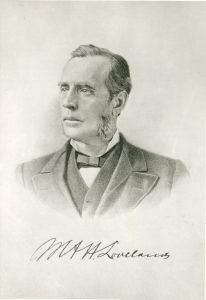 For a small community, Golden makes a big impact on the world. Situated at the gateway to the Colorado Gold Rush, Golden is one of Colorado's oldest communities. Politically important, Golden is the Jefferson County seat and for a time was the second territorial capital of Colorado (1862-1867). Rich coal and clay resources fueled development, and resident David Wall devised some of Colorado's first irrigated agriculture. The Colorado School of Mines, the state's first public university, solidified Golden as a center for higher education. Local businesses and industries (primarily the Coors Brewery, porcelain plant, and mining), together with wide-reaching individuals like William Loveland and Adolph Coors round out this dynamic community. Golden is still a change maker in the world.
Organization of the Collection
GHM&P organizes the collection into four areas. Each is listed below with the approximate number of items per category.
Objects
(10,000 items)
The objects collection primarily includes historical items such as household furnishings, decorative arts, machinery, clothing and textiles, tools, equipment and Golden memorabilia related to community development. It also includes art and a small number of archeological and geological specimens. GHM&P documents notable business and industries like Coors, Colorado School of Mines and Jefferson County, along with prominent individuals and families.
Photography
(3,500 items)
The photography collection contains photographic materials ranging from film negatives and transparency slides to digital prints and photo albums. GHM&P stewards the most comprehensive collection of Golden photography known to exist, including rare images that document the growth of Golden from 1859 through the present.
In 2012, we launched an innovative program to make archival scans of images from residents who were willing to share rather than donate original photographs. We also care for a growing collection of movies that includes early silent films produced locally and industry films from Coors Brewing and the Jolly Rancher Candy Company.
Archives
(1,100 items)
The archives collection comprises historical records in a variety of formats, including documents, manuscripts, periodicals, correspondence, scrapbooks, booklets, oral histories, maps and newspapers. Holdings include the most complete collection of Golden maps (one of the earliest from 1859) and directories.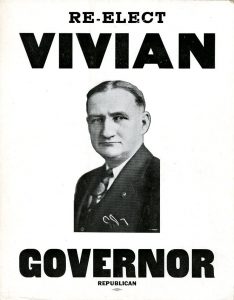 In 2018, the City of Golden Clerk's office transferred 18 boxes of archival records with 19th century documents to the museum. GHM&P also holds the Parfet family archive documenting the 100-plus year story of clay mining and related business dealings. Additionally, GHM&P curates papers and research from local historians, and homegrown Colorado's Governor John C. Vivian.
Library
(1,400 items)
The library is comprised of published materials including books, periodicals, and serials related to Golden, Colorado and the greater Jefferson County. The collection includes nearly any published book on Golden, many of which are rare and out of print.