Building Colorado: Communities
Building Colorado: Communities
Recommended for 3rd grade
[click here for Building Colorado: Cities]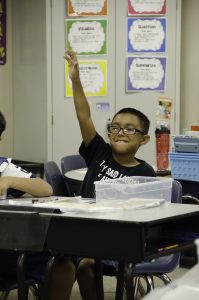 Engage third graders in how to achieve short and long-term financial goals as they try to survive historical events in Colorado during our Building Colorado: Communities game. Museum staff will facilitate this 90-minute game-based lesson in the classroom. Students are divided into cultural communities and must make individual decisions to progress while also taking the rest of their group into consideration. We cover economics, geography, and history with a real emphasis on building empathy.
The Building Colorado classroom activity won the Caroline Bancroft History Award from History Colorado in 2020.
Here's why teachers and students love Building Colorado: Communities
Fast-paced trading game
Led by museum staff
90 minutes long
Fulfills history and economics standards
Pricing
Number of classes                           Price
1 classroom                                        $135
2 classrooms                                      $245
3 classrooms                                      $330
4 classrooms                                      $415
5 classrooms                                      $500
Each additional                                  $85
A 20% discount is available for Title 1 schools.
Our educators travel within the Denver Metro Area. An additional mileage fee is also charged in excess of 20 miles roundtrip to compensate our traveling educators per day of travel. The current rate for mileage is $.625 /mi. As much as possible, we try to book all of your classrooms for the same day.
click here to register
Booking & Payment Policy
All teachers interested in the Building Colorado: Cities 4th Grade outreach program should complete the registration form here. Once your inquiry is received, you will be contacted by a staff member to finalize your booking for your classroom(s). Completing the online booking form does not confirm your dates. Your program is not confirmed until you receive an invoice. Dates fill up quickly. We recommend trying to reserve your desired date early.
A 25% non-refundable deposit is required within 30 days of receiving your invoice to hold your reservation.
Final payment is due 30 days prior to your scheduled program.
If a program is cancelled less than 30 days prior to your scheduled program, the museum will refund the final payment minus the 25% deposit. The museum will work with you to reschedule if there are open options on our outreach calendar for the current school year.
If a program is cancelled due to inclement weather, the museum will work with the school to reschedule to another open date on our outreach calendar for the current school year.
Frequently Asked Questions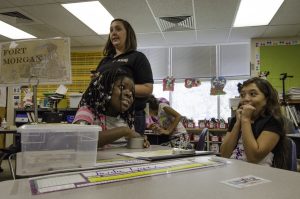 How long is the class?
This is a 90-minute program facilitated by a museum staff member. We know that it can be difficult to try to find a 90-minute block of time in your schedule. We often have teachers rearrange specials if needed.
How does this relate to what I'm teaching?
Building Colorado is an immersive game that moves students through a timeline of historic events. Topics include westward expansion, the Gold Rush, reservations and how communities interacted and traded with each other throughout Colorado's history. Students must work individually while keeping their other community members in mind. Additionally, they make economic decisions and trade resources to meet short- and long-term goals.
How different are your outreach programs?
Each of our outreach programs Ute Knowledge: STEM Kit, Building Colorado: Communities, and Building Colorado: Cities each have a unique set of curriculum and students activities to meet learning objectives. Only the Ute Knowledge STEM Kit has similar curriculum for multiple grades. 
What do you need from the teacher?
Classroom set-up: This program requires students to be able to sit in groups, preferably at tables, though the floor can also work depending on the space.
Student groups: Students must be divided into six groups (typically of groups of 5-6 students), preferably in advance of the program. Students will need to be in their groups at their tables at the start of the program.
Technology: This program requires the use of the teacher's computer and projection system. Our museum's educators will log into the online presentation system Prezi and will use a presentation to lead students through the game.
Building Colorado is fully facilitated by a Golden History Museum staff member. Teachers, however, are asked to enjoy the game along with their students. This program runs much better with help from the teacher who gets to act as the "banker."
Can I schedule for just my class?
Yes, but it is cheaper to book the program for multiple classes.
Are their additional learning resources that I can use in my classroom?
Yes, we have compiled a variety of pre & post-visit lesson activities, which are available under on our Teacher Resources page.
Do you offer a virtual version of this program?
Due to the high demand of our in-person programs, we do not offer anything virtual at this time. Please consider using one of our online Teacher Resources.
Is there a discount for Title I schools?
Yes! There is a 20% discount for all Title I schools.
What if the weather turns bad on the scheduled day?
Generally Golden History Museum & Park follows the weather decisions for the school districts where we teach programs. If there is a cancellation or a delay, we will work with teachers to try and reschedule programs. We do take the safety of our educator's seriously and reserve the right to cancel or reschedule Building Colorado programs for inclement weather including but not limited to snow, wind, rain or extreme temperatures.  The museum hopes to make an informed decision 24 hours before the program begins, however, depending on the severity of the weather, a decision may need to be made the morning of the scheduled visit. If the need arises, the Education Department will work with the booking teacher to reschedule the program as quickly as possible.
Photos: Jim Rabiolo
The students were engaged at all times. They really enjoyed the game…We felt it was a great way to sneak learning in with an engaging game.
I loved how hands on this game was. It was very interactive and engaging. My students enjoyed trading with one another, communicating with their community, and learning a time period in Colorado's history. I can't wait for this next year!