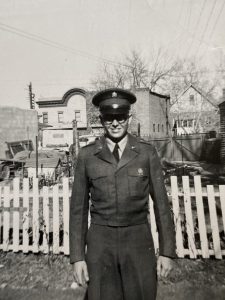 Attorney Carl F. Eiberger Jr. was instrumental in protecting and preserving South Table Mountain, the "Gateway to the Rockies." He provided over 24 years (10,000 hours) of free legal work to preserve the mountain from becoming a 75-year quarry.
Carl's Point on the northeast corner is named in honor of his work. Carl was the leader of "The Coalition to Preserve South Table Mountain," which consisted of Golden neighbors and citizens. Together they used their expertise to fight for and preserve this historic landmark. South Table Mountain holds much significance in its history, paleontology, and geology. 
Learn more about Carl's life in this short video.