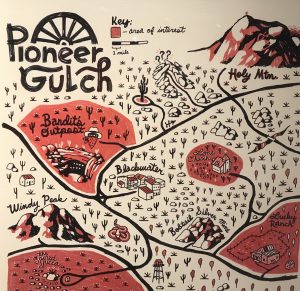 Golden History Museum & Park has a long tradition of blending history and arts-education to engage audiences. Beginning with its founding in 1938 under the Works Progress Administration, the Museum's first employees were artists who were commissioned to paint portraits of founders and historic landscapes. They handcrafted wooden frames and built elaborately detailed dioramas. The Museum has a rich collection of historic and contemporary artwork by artists who lived in, worked in, or visited the area. The Museum's Salon—so named for its ceiling-to-floor salon-style installation of work—continuously exhibits pieces from the permanent collection as well as changing exhibits by local artists.
This summer GHM&P is proud to exhibit new works by Mitchell Dill. Dill is a Kansas City native and attended art school in Pittsburgh where he studied graphic design and illustration. During his studies, Dill spent many summers in Rocky Mountain National Park where he fell in love with the beauty and history of Colorado. In his exhibit Colorado Boom & Bust, Dill creates elaborate pictorial maps of Colorado destinations both real and imagined. Inspired by vintage illustrated maps of the mid 20th century, Dill fills his images with minute details and whimsical imagery. The maps draw the viewer into the landscape and piques the viewers sense of curiosity and sense of discovery.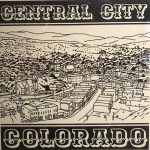 "My hope is to document many of the places that make Colorado unique through my pictorial maps. As well as create new and fun imagined places that feel like a reflection of the early shift in Colorado becoming a tourist- based economy," remarked Dill.
Colorado Boom & Bust opened on July 7, 2021, in celebration of ARTSWEEK GOLDEN. It is on view at the Golden History Museum through October 10, 2021.