Calendar
Oct
4
Thu
Be Informed–Know the Ballot from Top to Bottom

@ Golden History Museum
Oct 4 @ 6:00 pm – 7:30 pm
Be Informed–Know the Ballot from Top to Bottom 
[PLEASE NOTE: This is a date change from the original posting and will differ from some printed materials.]
In partnership with OLLI West, this class will provide you with in-depth information regarding issues on the November ballot and we will be unraveling the complexities of the "Blue Book."  Printed information and other resources will be provided examining candidate information.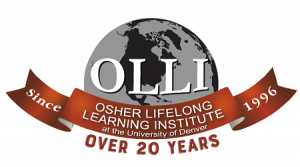 Presented by Margie Beal, a retired speech pathologist and active member of the League of Women Voters at the local, state and national levels. Additionally, Margie is an OLLI West member and facilitator whose prior courses have been "State of the State," "Meet the Candidates," and a series addressing mental health issues in Colorado.
Location and Pricing
Thursday, October 4, 2018; 6:00 p.m. – 7:30 p.m.
$0 (free) for members (both GHM&P and OLLI West); $10 non-members
Membership
Membership pays for itself with just a few programs for your family. Join us.
Facility Rental
Learn how a Golden Museum Rental offers unique experiences that range from rustic to ritzy.
Nov
3
Sat
Night at the Museums 2018

@ Golden History Museum
Nov 3 @ 5:00 pm – 9:00 pm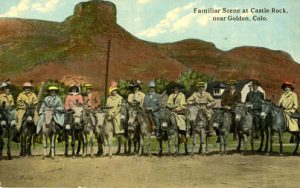 Golden History Museum opens its doors with free admission from 5 to 9 pm for Night at the Museums.
Explore the Museum with a scavenger hunt to find clues and solve the mystery at Golden History! Test your answers on our interactive switchboard and win a prize if you hear the joyous sounds of your victory.
See brand new exhibits, including Legendary People which includes biographies of important locals, as well as Epic Events, a timeline of the major events and discoveries that shaped Golden. The entire family will want to take a selfie in front of a huge photo backdrop depicting tourists with donkeys – once a common sight in Golden.
Free. All ages. There is no registration for this event.