Nothing stays the same for long around here. Touch Gallery is closing August 26, 2019 in preparation for a facelift. Clay mining and brick making are going away to make room for a dive into Golden culinary history, and several onetime favorite restaurants—most notably the Holland House.
The Holland House was once located at 1310 Washington Avenue. Hotel, dining rooms, coffee shop, and lounge: the Holland House had it all. It was the sixth hotel to operate on that site since 1925, when the Hotel Berrimoor opened up shop. Then followed the Cody Hotel, Wright Hotel, Golden Hotel, LaRay Hotel and finally the Holland House. Today, it's home to the Table Mountain Inn.
Marion Luther (Lu) Holland and his wife, Ethel, arrived in Golden from Billings, Montana, in 1944. Lu was already working as the chef and assistant manager at the La Ray Hotel when he and Ethel purchased the place in May of 1946. Soon, they changed the name to the Holland House. After the Hollands bought the place, they remodeled two rooms and a bath into their residential suite. It became their home for the next 40 years.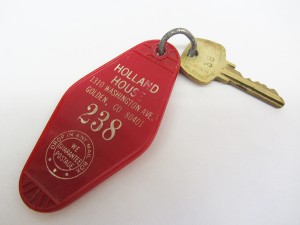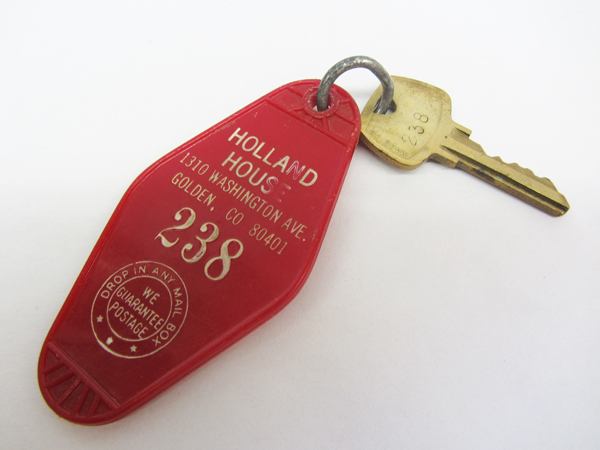 The newly renamed Holland House became renowned for their homemade pies and biscuits, as well as the wonderful artwork that adorned the walls. In its heyday the Holland House drew patrons from all over the region and was considered one of the finest restaurants in the Denver area.
Following Lu's death in 1981, the family sold the business in 1982. It continued to operate under the same name until 1987 before finally closing. After an extensive remodel under new ownership, the old Holland House was reborn in 1992 as Table Mountain Inn.
One-of-a-kind artifacts from the Holland House, including the lobby reception desk, a switchboard phone, menus, and more will be on exhibit. Current plans call for a play kitchen too! So, come in soon and play with the big blue blocks before summer ends.
Mark Dodge, Curator